City postpones decision regarding dog park

Send a link to a friend Share
[November 23, 2016] LINCOLN - On Monday evening, with all eight aldermen present, and by unanimous vote, Lincoln aldermen decided not to make a final decision on conducting a feasibility study for a dog park at the city-owned property on Eighth Street, formerly the site of the Abraham Lincoln Memorial Hospital, and more recently dubbed the Apex at City Center.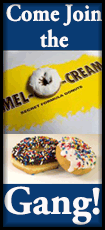 After lengthy discussions at the Tuesday night workshop, the council had said that an item should go on the agenda that would approve or veto hiring Farnsworth Group to do a preliminary study of the property to determine how it could be used as a dog park, but yet retain a portion of the park for its original intended use as a public outdoor health complex.

In the week that has passed, many aldermen have heard from Lincoln constituents with questions and concerns about a number of components of the plan.

Monday evening, when the item came up for a motion, Mayor Marty Neitzel reminded aldermen that they did have some choices regarding this topic. She said that the council could remove the item from the agenda altogether, allowing for more time to research the topic. They could table the vote, which would keep it on the agenda, but still permit more time for investigation. Or, if they were ready to conduct a vote, they could move forward with an "accept" or "reject" vote.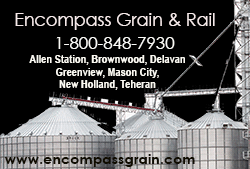 Tracy Welch made a motion to remove the item from the agenda. That motion was seconded by Michelle Bauer. The topic was then open on the floor for discussion.

The first person to address the situation was Bauer. She noted that this choice was not stating that the city is not interested in going forward with a dog park. She said she had heard many concerns from constituents that are valid and should be addressed by the council.

Rick Hoefle said that he felt part of the issue was that constituents are of the belief that the dog park committee is asking the city to fund the building of the park. He said that the park committee had stated clearly that it intends to raise the funding on its own, for the park, and is not asking the city to pay for the construction of the park.

Bauer said some of the calls she had included concerns about previous statements that the maintenance costs to the city would be the same as it is now, taking care of a vacant lot. Bauer said things that had been mentioned to her were for example that there needs to be weed-eating around fences, and that will take more man-hours than are being expended now. Comments had also been made about the work that would be added to city employees at city hall for the collection of membership's fees and maintaining the records of the memberships.

With no other comments coming from the aldermen, the vote to wait was taken and passed unanimously.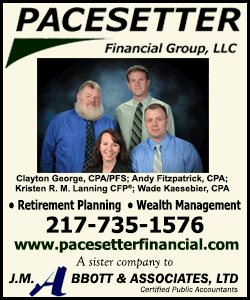 Post Script

Some of the comments made on Tuesday, November 15th related to the financing of the dog park. Representing the park committee, Brittany McLaughlin had stated that as soon as the city agreed to a location, the committee would begin fundraising. She noted that if the city wanted to help with the funding, the committee would not say no, but they were not asking for money.

The city did plan to foot the bill for the feasibility study, and initially requested that three locations be studied - the Apex, Melrose Park, and the soon to be vacated city street department location on Third Street.

McLaughlin did comment at that time, that the committee was completely opposed to the Third Street property and if the city ended up choosing that location, the committee would step back, and would not raise money for the construction of the park at that specific location.

LDN has offered complete coverage of the topic in four recent stories:
10/11/2016 - City will discuss repurposing Lincoln's "Apex @ City Center"
10/13/2016 - City of Lincoln continues discussion on proposed dog park
11/17/2016 - Aldermen debate how to move forward with a dog park in Lincoln
[Nila Smith]