This is a returning topic, addressing whether or not trailers, boats, and campers can be permitted to legally park, for any reason, along the streets in residential areas. The subject, which was visited in 2012 and resulted in making no changes to the ordinance, was brought back before the council earlier this summer by Alderman Steve Parrott.

On Monday evening, during the hearing, the only Lincoln citizen who chose to speak was Richard Sinks. Sinks lives in Ward three of the city. His home has only a very short driveway, and on a corner lot, is classified as having two front yards.

Sinks began his address asking a question, "Why?" Why was this coming up again, and who did it benefit? He noted that on the memo issued to go along with the motion that would be made later in the evening, it said that there would be no fiscal impact on the city by passing this ordinance.
He said the problem was, for him, there would be a big impact. He explained his scenario with the two front yards as well as the short driveway. He said that he had always had a trailer parked along the street at his home, and that it had never been a problem for any of his neighbors, no one had ever complained. When this issue came up in 2012, he was proactive and chose to remove the trailer. He is now paying a fee to park his trailer elsewhere, which he said is having a fiscal impact on him.

He said that in reviewing the amended ordinance, if passed, states that he may now park his trailer in his driveway or on his property in the back yard. However, the driveway is too short for the trailer, and there is technically no back yard.

Sinks added that he didn't understand why this was back before the council, as it had been thoroughly discussed four years ago and nothing changed.

Michelle Bauer commented on the basic question of why, saying that Alderman Parrott, who was absent this week, had asked about the street-side parking of trailers. She said she would not pretend to answer for Parrott, but that it appeared the issue was now and has always been safety.

Jonie Tibbs, who is the alderman in Sinks' ward said that she had personally visited his property, and could attest that his driveway is very short and that he does not have a lot of options for parking his trailer. She added that she had gathered that his trailer being parked along the street had posed no problems in his neighborhood.

Bauer went on to talk about the variance option that would be open to Sinks. She said that if the council passes the ordinance, Sinks could apply for a variance. He would be given a sticker to place on his trailer that told local law enforcement that he was within his rights to park the trailer on the street. Sinks asked what would happen if he applied for the variance and was denied. Bauer said that from what he had told the council, it was unlikely that he would be denied, but if so, he could go before the Zoning Board of Appeals and get the denial overruled.

Bauer continued saying that such rules are written for those who abuse the law. They give the city a better opportunity to manage a situation. However, not every citizen in Lincoln is going to abuse the law, and Sinks may very well be one who has a real need and, therefore, it is not an issue for the city.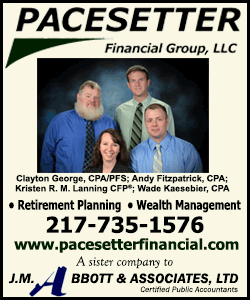 Tracy Welch asked Building and Safety Officer John Lebegue if he felt the city has done all they can do for Sinks' situation in drawing up these new changes. Lebegue said that no ordinance is ever going to be "one size fits all." That is why there is a variance process. Lebegue said that Sinks would need to show that abiding by the ordinance would cause hardship, and it appeared Sinks should be able to do that.

Lebegue went on to say that generally speaking, trailers and other large objects parked at curbs do pose a danger, especially during night time driving. He said he personally has had some close calls. Welch commented that he too has experienced this, and understands the safety concern.

Speaking about the inclusion of camper trailers and RV's in the rule, Todd Mourning said in his neighborhood, he didn't see those items as being the issue. He said it was the flatbed trailers, often dark-colored and with a limited number of reflectors that cause the problems. Rick Hoefle agreed.

Jeff Hoinacki said in his opinion, the larger RV's did pose problems. He said one big issue is they end up being parked close enough to neighboring driveways that motorists cannot see to safely back out of their driveways. He added that would still be an issue even if owners were permitted to park the RV's in driveways. Tibbs agreed and recounted another resident in her ward who had told her she has a lot of trouble backing out of her mother's driveway because of a box trailer parked on the street that she cannot see around.

With discussion coming to an end, Mayor Marty Neitzel closed the public hearing portion of the night's schedule. Later in the evening, the item came up on the voting agenda.

Tracy Welch made the motion to approve with Todd Mourning offering the second. During the discussion time, Hoefle said that he thought there was an issue, but he wasn't sure that what was before the aldermen would fully answer it. He referred to the amendment as putting a "band-aid on the problem."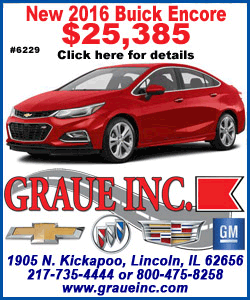 Bauer said she had juggled with her decision, because she didn't feel the city had a right to tell its citizens what it could and could not do when it affected their ability to earn a living or enjoy their time off. It was suggested that perhaps the topic needed further discussion. Bauer said she didn't think there was anything left to discuss.

The motion was to adopt the changes that would make it illegal to park any trailer, boat, camper or RV street side but would allow for the parking of such items in driveways and backyards. When the vote was taken, the motion failed with 3 'yes' and 4 'no' votes. Those voting yes were Bauer, Mourning, and Welch. The no votes were placed by Hoefle, Kathy Horn, Hoinacki, and Tibbs.

[Nila Smith]