Logan County Regional Planning Commission reviews bike trail, subdivision regulations and budget
Send a link to a friend Share
[October 07, 2016] LINCOLN - On Wednesday, October 5, 2016, the Logan County Regional Planning Commission held their monthly meeting to discuss proposed projects. They also heard updates on the bike trails and application for IDOT planning funds.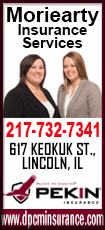 Commission members present were Chairman Bill Graff, Vice Chairman Bob Farmer, Fred Finchum, Jeff Hoinacki, Ryan Murphy, Marty Neitzel, Dave Schonauer and Becky Werth. County Engineer Bret Aukamp was also present.

Updates on bike trails plan

Aukamp said signs for the bike trail have already been put up in Atlanta and delivered to Lincoln.

On Tuesday, the trails subcommittee will do an official presentation at the Lincoln City Council meeting.

Aukamp said work on the trail is on the right track and they are "starting to see the fruits of their labor."

Commission member Jeff Hoinacki asked about looking at a copy of the Farnsworth plan for the trail.

Aukamp said he has a booklet showing all routes for the trail. The plan will help determine where to place signs.
Update on proposal for IDOT planning funds

In September, the commission discussed a project connecting bikes from the east side of Lincoln across Route 66 to the west side, and whether to do it on the Fifth Street corridor or down the street to Madigan Road. The commission is applying for $14,000 in IDOT rural planning funds to study the proposal.

Aukamp said the IDOT rural planning funds will help with planning for the bike trail on the west side to connect it across Lincoln Parkway.

Graff said several college students who work on the west side of Lincoln do not have transportation and depend on others to help get them to work. He said it affects who can get jobs out that way. A bike or walking connection could help them.

Graff said the funds will not be enough for an engineering study, but could give the commission an idea of options for the trail.

Aukamp said the funds will help determine some cost estimates and the best way to connect the trail. It helps them make "preliminary transportation planning decisions" before taking it to the next step of design work.

Aukamp said the application was due September 30, but they have been able to get an extension.

Subdivision regulations

Aukamp proposes hiring someone to help determine subdivision regulations

Aukamp said Zoning Officer Will D'Andrea has revamped several chapters in the old subdivision ordinance, which has not been updated in many years.

Aukamp said he has not had the time to revamp his section, so he proposed hiring an outside firm to look at the subdivision regulations and make suggestions on what needs to be changed. Any changes the firm suggests would be presented to D'Andrea and Aukamp, and then go to the county board for approval.

Aukamp said he needs to find out how many man-hours it would take, but is not quite sure of the costs. It may be somewhere between $10,000 and $20,000.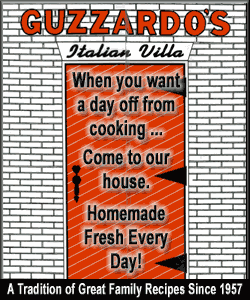 Commissioner Bill Graff asked about the possibility of partnering with the Illinois Soybean Association for funding because the ISA has a lot of "check-off funds." It would help with a more in depth study.

Aukamp said such a partnership would be a possibility, but he would want to make sure the final product was not slanted towards one interest group.
Commissioner Neitzel said she felt the partnership could be beneficial.

Commissioner Finchum said "partnerships of that nature generally stimulate good discussions and they typically come up with enough ideas" to help with projects.

Aukamp said because the study promotes smart development in rural areas it could be in the association's best interest. He said they could explore some of the ideas and come up with something more polished.

Commission reviews 2016/2017 budget

Aukamp handed out budget sheets showing the 2016/2017 budget for the Regional Planning Commission. Aukamp said the commission has a "steady revenue stream coming in" as they have the past couple of years.

Aukamp said this year's budget is a little less than last year. No legal fees are included.

Aukamp said the commission has a balance they need to draw from. They are not spending as much as what they have budgeted.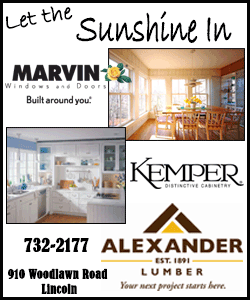 Graff said only half of the $30,000 planning budget was spent last year.

Aukamp said they need to use the balance to get some planning done.

Graff said the commission has done some good planning in the last couple years.

Werth motioned that the commission approve the 2016/2017 budget.

The next Regional Planning Commission meeting will be Wednesday, November 2 at 7:30 p.m.

[Angela Reiners]