Senior organizations celebrate the changing of the season with two separate festivals
Send a link to a friend Share
[October 07, 2016] LINCOLN - Cool temperatures and gray skies set the tone for the weekend, as two local organizations celebrated the changing of the seasons with fall festival events. On Friday evening, the Christian Village held its annual Fall Festival, and on Saturday the Oasis Senior Center celebrated fall with its second annual Oktoberfest.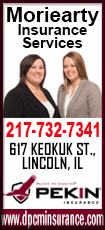 Christian Village Fall Festival

On Friday evening the Christian Village proved the proverb, "Where there is a will, there is a way," when a last minute decision to moved their annual fall festival event to the Logan County Fairgrounds in order to hold it in spite of any inclement weather.

Typically the Village holds the annual event outside and inside at the Congregate building on the Village Campus. That had been the plan earlier this month, when Mother Nature visited Logan County with heavy rain and thunderstorms, forcing the village to postpone their event.

The festival was rescheduled for this past Friday evening.

On Thursday the weather forecast showed that it would be a rainy and somewhat chilly weekend, especially on Friday and Saturday. The Village announced mid-day that they were moving the festival. It would take place in the open air pavilion on the south end of the Logan County Fairgrounds.

The Friday forecast proved true, and throughout the day, much of Logan County saw gray skies heavy with rain clouds, and misty rain on and off most of the day. In spite of the weather, though, folks adapted to the change of venue and made their way out to the fairgrounds for an evening of fun, food and activities.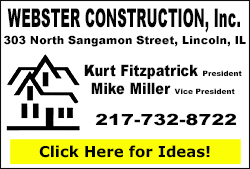 Among the many great things going on, was a bounce house outside and a dunk tank. Early in the evening Village Chaplain Ryan Edgecombe was taking a turn on the dunk tank ledge. Edgecombe promised that "everyone is a winner" and when children gave it their best effort to hit the target with a softball but came short, Edgecombe tripped the trigger himself, and took the plunge into the tank of chilly water.

Later in the evening, others would take a turn as the "celebrity" to dunk in the tank.

Under the roof of the pavilion, guests gathered with kids getting a chance to paint and take home a special Halloween pumpkin. Popcorn and cotton candy were made available along with a meal including a grilled sandwich, chips and a drink.

Several youngsters signed up to participate in the Kiddie Tractor Pull that was scheduled to take place near the end of the evening. Some took advantage of the time before the competition to check out the tractor and give it a tug or two.

Live music was set up in one corner of the pavilion, with chairs in place so folks could spend some time just sitting and enjoying the entertainment. There were also several vendors on hand selling their wares.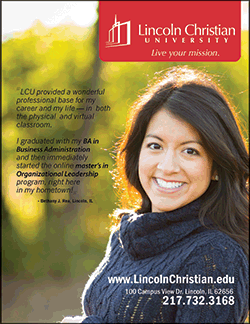 Oktoberfest at the Oasis

On Saturday, the trend of less than perfect weather continued as the Oasis Senior Center hosted its second annual Oktoberfest. Some may recall that last year the weather for the Oktoberfest was miserable. It was very chilly and wet, making some of the events difficult, especially when nightfall came and it was time for outdoor entertainment in the Oasis Beer Garden.

This year, the weather was better. Though it was gray early in the day, the temperatures appeared to be warmer and the sun tried to shine a time or two.

On the back side of the parking lot an antique and vintage car show drew visitors. Behind the building, a bags tournament had a large group of participants.

Inside the building, the Oasis gift show was all decked out for fall with tons of fall decorations for shoppers to purchase and take home for their own decorating needs.

In the dining room area, Oasis members were serving up bratwurst with German potato salad, sauerkraut, and cabbage. There was also a huge selection of desserts to choose from at the end of the meal. At 3 p.m. the menu switched from brats to schnitzels with the same sides and the same wide variety of desserts.

Outside on the front patio, the scarecrow contest was going on. The selection of entries was really impressive and very different from one another. As the afternoon progressed, guests would ultimately decide on their favorite by placing pennies in containers labeled according to each scarecrow.

Outside on the west end of the building, the beer garden was set up and would open later in the evening with live entertainment running until 11 p.m.

[Nila Smith]