Rodriguez for Congress campaign
Job Creation
Send a link to a friend Share
[October 07, 2016] Job creation must be the highest priority of the next congressman to represent the IL-18th, and the urgency for immediate employment opportunities is greatest in the district's western counties. Although support for improvements and innovations in the transportation sector constitutes one of the best means to stimulate job creation as we upgrade the nation's infrastructure of roads and bridges, one project in particular stands out as having the ability to be singularly transformational to the economic health and vitality of the residents of the IL-18th district and that is the completion of the Interstate 72 corridor across northern Missouri. It might seem to be counterintuitive for a congressional candidate in Illinois to advocate on behalf a federal highway construction project in a neighboring state, but this is type of innovative approach that Junius Rodriguez supports to move beyond the narrow parochialism of partisan politics. It is also the kind of project that would require broad bipartisan support in order to be realized.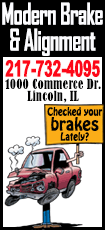 The original plan for the Interstate 72 corridor when it was first conceptualized in the late-1970s was that it would become a major east-west artery through the Midwest cutting across Illinois and Missouri. The Illinois portion of the highway was constructed, but its western terminus lies today at Hannibal, MO, just two miles within Missouri. Completion of the corridor from that point westward toward the greater Kansas City area would foster job growth not only within the construction industry but also through the aggregate building materials industry in the tri-state region. While such job creation in the short-run is significant, it pales in comparison to the long-term prospects for job growth as an influx of motorists and travelers would cross much of the heartland of the IL-18th on a daily basis. Additionally, the completion of another significant east-west artery would alleviate traffic congestion in places like Des Moines, the Quad Cities, Chicago, and St. Louis while also preparing the nation to meet the infrastructure demands that will be needed for the next generation of transportation in the United States.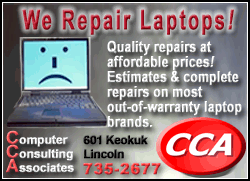 Congressman Darin LaHood did support a bipartisan bill to support infrastructure projects in December 2015, but that legislation did not include the completion of the Interstate 72 corridor even though that project was labeled a "high priority" by the American Association of State Highway and Transportation Officials (AASHTO).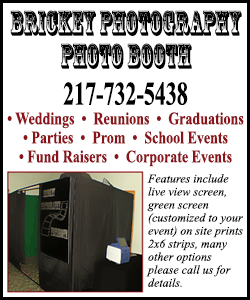 Moreover, while Congressman LaHood has voiced the standard platitudes regarding the general importance of infrastructure improvements, he has steadfastly refused to support the proposal backed by the U.S. Chamber of Commerce to raise the gas tax to fund necessary improvements to the nation's road and bridge system. (The gas tax, which has not been raised since 1991, is currently unable to cover necessary maintenance costs on the nation's transportation infrastructure despite dire warnings that significant portions of our current system are "structurally deficient.")
Junius Rodriguez believes that wise investments must be made today in funding the needed improvements to roads and bridges that can not only create jobs in the short-run but also alleviate many of the long-term transportation bottlenecks for the coming generation. Rodriguez stated that "Prudent use of scarce resources in the Highway Trust Fund can have tremendous economic benefit to rural isolated counties that have been left out of the recovery that is currently underway. The Interstate 72 project, in particular, has the potential of generating thousands of new jobs and bringing opportunity to the places that have been forgotten for all too long."
[Democratic nominee Junius P. Rodriguez for 18th congressional district of Illinois]
Past related articles