Euro zone hopes to keep IMF in Greek bailout: ECB's Coeure
Send a link to a friend Share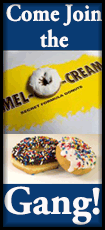 [October 12, 2016] FRANKFURT (Reuters) - Euro zone finance ministers are working to keep the International Monetary Fund as part of the Greek bailout and to address concerns about Greek debt sustainability, European Central Bank board member Benoit Coeure said on Wednesday.

The IMF would give the program credibility and safeguard equal treatment for Greece, Coeure told the European Parliament committee on economic affairs, addressing a key point of tension that is still unresolved after more than a year of talks.

The Fund has so far refused to put money into the bailout, arguing that the financial targets are unrealistic without major debt relief -- a proposal repeatedly rejected by Germany, the euro zone's biggest economy.

The ECB, the euro zone's central bank, has also argued for some form of debt relief but German elections due next autumn are likely to harden Berlin's stance against the type of debt aid advocated by the Fund.

"There's clear commitment by the Eurogroup to address debt sustainability issues and we've been part of the institutions to express ... serious concerns about the sustainability of the Greek debt," said Coeure, who participates in the Eurogroup meetings of euro area finance ministers

"We at the ECB very much believe that the IMF should be on board," Coeure said, adding that the ultimate decision whether to grant debt relief will be made by elected officials.

Sources close to the talks earlier told Reuters that the IMF is increasingly resigned to European resistance to debt relief and is now talking about a special advisory status to let it play a role without providing funding and regular monitoring.

The IMF is set to present a debt sustainability analysis later this year but has said European demands for a primary budget surplus of 3.5 percent of GDP are unrealistic as reforms by Athens would produce a surplus of just 1.5 percent.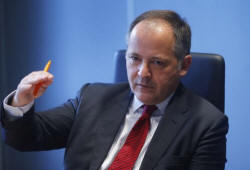 Benoit Coeure, executive board member of the European Central Bank (ECB), speaks during an interview with Reuters in Frankfurt February 12, 2014. REUTERS/Ralph Orlowski
Coeure also expressed hope that Greece, which is relying on bailout money and has not issued debt on the market for two years, would test investor appetite next year.

"Frankly you cannot expect much from it in terms of releasing the funding needs for next year," Coeure said.

"So itís not going to be significant, but if they can test the market, I think it would be a good thing," he added, stressing that any decision to sell bonds would have to be made by Greek authorities.

(Reporting by Francesco Canepa and Balazs Koranyi; Editing by Catherine Evans)
[© 2016 Thomson Reuters. All rights reserved.]
Copyright 2016 Reuters. All rights reserved. This material may not be published, broadcast, rewritten or redistributed.