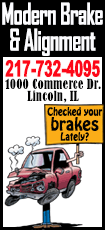 Polacco's tour to the Land of Lincoln, Logan County, was made possible by West Lincoln-Broadwell School Board with Robert Henderson initiating the event, and through the generosity of the Woods Foundation. Ms. Polacco's school visits were coordinated by Heather Baker, Principal of WLB.

The library audience was full of children and their parents; adults are also fans of her writing. When asked why she writes children's book, Polacco responded that she does not deliberately write for children. "I don't write necessarily for children. I write for myself, what interests me. Family and home are especially important in my books," she said.

Polacco was unabashed when she said that some have described her books as sentimental. "We live in a steely world, and I want to soften that hardness with my writing. I want everyone to know they are magnificent in their own way, and to appreciate the wonder of the world. Books can teach us about the connection between everyone," she said.

Patricia Polacco has written more than 100 books, and always has more projects in mind, constantly being stimulated by what she sees around her. "I get ideas just from living," she said.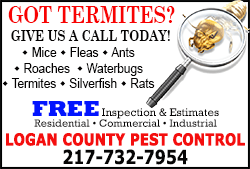 Two of her recent books are "The Bravest Man in the World" and "Remembering Vera."

The Bravest Man is about Wallace Hartley, one of the musicians who played on the deck of the Titanic as it sank.

"Remembering Vera" is about a stray dog that was adopted by the Coast Guard and served with distinction for many years. Vera became a hero and when she died, the Coast Guard saluted her with a proper military ceremony. Part of the book concerns Polacco's search for Vera's grave fifty years after she died. The Coast Guard denied ever having heard the story. Through her persistence and some unique circumstances, she was able to find Vera's grave on the Coast Guard base in San Francisco, after fifty years and countless renovations on the base.

"I'm a story teller, and I came from a family of story tellers. They have been my inspiration from the beginning," she said.

After a career restoring antiquities and a Ph.D., Polacco began to write and illustrate books at age forty. Her inspiration was her son who had childhood diabetes. With such a complex illness, it was difficult for him to understand what was happening. She set about writing and illustrating a book for him that would explain the illness on his level of understanding.

After that experience, those who read the book urged her to continue writing. And the rest is history. "I just fell into writing at a point when I was not that into working in a museum restoring pottery from centuries ago," she said.

Her family and the generations who came before are the subjects of many of her books. Her annoying older, red-haired brother was the bane of her childhood, and has come in for some good natured ribbing as the subject of many books. But her signature writing and the book for which she is most famous is "The Keeping Quilt."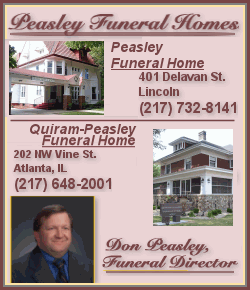 "The Keeping Quilt" is an actual family heirloom that has been incorporated into a book. When her family immigrated to the United States, they left home and relatives behind, a sad journey for a close family. To keep in touch, many family members contributed pieces of clothing that were incorporated into a quilt, a sort of family genealogy. A person could look at the quilt and pick out an area that represented a loved one who could not be present. The quilt took on a life of its own, serving as a cloak for a childhood superhero, the cover of a hupa under which a Jewish couple is married, a precious baby's first swaddling cloth after birth.
The unusual part of the book "The Keeping Quilt" is that it is a work in progress. As each new grand-child is born, as each new couple is married, as a quilt to cuddle into and remember family, a new chapter is added to the book. It is a living part of the Polacco family. "Family history in any family is a quilt, with parts that are contributed by everyone," she said.
Patricia Polacco is an activist for a strong and varied education for everyone. "I am an advocate for art, music, and drama in all schools," she said. She is dismayed at the lack of these subjects in many schools where education is focused on taking tests. "We chase knowledge through the pages of a book, and teachers are the ones to lead us through these adventures. We need to honor our teachers," she said.

She is also a strong foe of bullying in school. One of her classmates in middle school was teased and bullied by his classmates because of his unusual name and mild manners. After graduating he moved to Canada and hooked up with Jim Henson. His name is Frank Oz, co-founder of the Muppets and a director and producer of block buster Hollywood movies.

Another of her classmates who suffered the stings of other children is Tom Hanks. "We need to be kind to others, and children need to be taught to treat each other with respect," she said.

When the meeting at the Lincoln Public Library moved to the question and answer portion, it was interesting to hear questions from the children attending, as well as from many of the adults in attendance who had read her books not because they had children, but for what she had to say. Her writing appeals to all age groups.


Patricia Polacco is a Renaissance woman, writer, artist, playwright, speaker, advocate for a strong education and close family ties.

The community owes West Lincoln Broadwell and the Woods Foundation heartfelt thanks for bringing her to Logan County.

Special mention also goes to the Lincoln Public Library and Director Richard Sumrall for keeping the library open past the official closing time so that Ms. Polacco could sign copies of her books and greet her many fans personally.

[Curtis Fox]