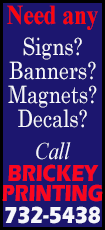 While adding the word "festival" makes anything an event, to model a film festival after some of the big boys, such as Sundance or Cannes, is something that one person cannot accomplish without good friends in the right places. Last week Lanterman spoke about the upcoming film festival and was quick to note that Logan County can thank its hometown girl, Brenda Chapman and her husband Kevin Lima for bringing a new cultural event to Lincoln. He added that Lincoln College is also playing a part in making this event happen. Lanterman said he and the community are lucky to have these local assets. Then, add to that, there is the great cooperation with the Logan County Board in being allowed to hold a Pre-festival Gala event at the Logan County Courthouse. All in all, Lanterman said this is going to be a memorable experience that will allow many to "see the world outside of Lincoln and Logan County." In addition, it may open doors to new opportunities in the future.

The festivities will begin on Friday, October 14th with an evening showing of the major motion picture "Lincoln." After the film, guests will have the opportunity to go to the Logan County Courthouse for a gala reception.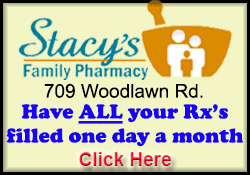 At that reception, attendees will be able to mingle and share opinions about the film over drinks and hors d'oeuvres. Guests will also have the option to hear Illinois State Historian Dr. Samuel Wheeler give a short talk on "the iconography of Abraham Lincoln in our modern world." Lanterman said the talk would take place in one of the courtrooms and is optional for guests.

On Saturday morning at 9:30 a.m. there will be a free event open to the public featuring a special compilation of animated films for children and adults. The production is the work of the Bay Area International Children's Film Festival and is a collection of excerpts from films submitted to that festival.

Then, starting at noon on Saturday and Sunday festival goers will be able to see a wide variety of films, many of which were last year's Oscar nominees in their respective categories.

Lanterman explained that while we all recognize the Oscars as a big accomplishment for full-length motion pictures, there are a wide variety of categories that are eligible for Oscar nomination. Those nominees are selected, and winners often acknowledged with only a brief announcement during the large gala event. The categories can include short films and documentaries that run in time from 6 to 13 minutes, and feature films and documentaries that will run normally less than 40 minutes. The Lincoln Film Festival will feature a selection from both of these categories.

Lanterman said that when people see these short films, they will be impressed. These are not amateur productions, they are well thought out, well designed, and thought provoking. He noted, "Some will be happy or sad. Some will be shocking; many will provoke an emotion, but they are not all dark films."

Another interesting feature of a film festival is that many times there will be at least a few of the film producers who attend the festival. Lanterman said some of these artists in the short categories might be trying to work their way up to the status of folks like Chapman, Lima, or Steven Spielberg. For them, the personal exposure at any film festival is good. He also noted that not everyone does want to be the next Spielberg. Some have a goal of being documentary producers, and they only want to make their offering better.

Either way, these producers do take the opportunity to come to various festivals and talk with the folks who have viewed their films. Lanterman noted that he is certain of at least a couple who are planning to attend the Lincoln Film Festival. He noted one in particular, who created a short film called "Before 'I Do'." Director Kimberly D., Connor is planning to attend and will be available after the showing of her film to speak with guests.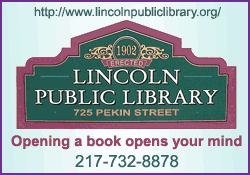 Lanterman said that films would run in one-hour blocks throughout Saturday and Sunday afternoon and evening. Guests who come can watch which ever films they choose, and can also attend one day, or both days, with discount passes available for those who do choose to attend both days.

In addition to the short feature films, the festival will offer a big-screen showing of Brave, Enchanted, and The Lion King. Chapman was the director and writer of Brave, and "Head of Story" in the production of The Lion King. After each movie, she will be available for a question and answer session. Kevin Lima was the director of Enchanted, and will be on hand after that movie as well. The pair will also be available to sign autographs.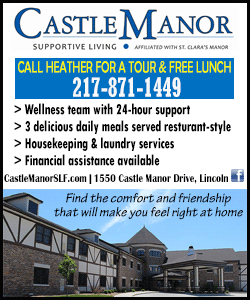 Lanterman said that he really wanted people in the area to understand just how special it is that the theater will offer these three films as well as "Lincoln" on the big screen. He said that years ago, Disney had a practice of releasing a new animated film, then after the right amount of time, putting it in the "vault' for about seven years. They would then bring it out and release it on the big screen again. With the evolution of high definition televisions, home theaters and online businesses such as Netflix, Disney no longer places films in the "vault." Instead, they run for a limited time in the theater then are released to the secondary markets such as movie rentals and DVD sales.

He said for the Lincoln Film Festival to get permission to run these movies on the big screen again, took a lot of effort from Chapman and Lima; it was not something that just any movie theater could pull-off.

Other special features of the weekend will include a talk by Chapman and Lima at 10 a.m. on Saturday entitled "Pursuing and attaining your dreams." At noon there will be a presentation about "Camp Reel Stories." Spoiler alert, listen for a special announcement of how this is going to impact the future of young female talent in Logan County, possibly as early as next year at Lincoln College.

Lanterman said that to enjoy the Lincoln Film Festival in the way a person may want, there will be a variety of offerings.

First, the Thursday night gala is a separate event. Tickets will be sold separately for that event, but guests have three options. They may choose just to go to the movie and skip the gala reception, or they may go just to the reception, or they can do both. Either way, one ticket will gain them entry to whatever portion of the evening they want to attend.

The three Disney animated films will have separate tickets and ticket price. Lanterman said they are doing this so the ticket cost will be less, and the movies will be available for parents who just want to bring their kids to see one of these films in a theater.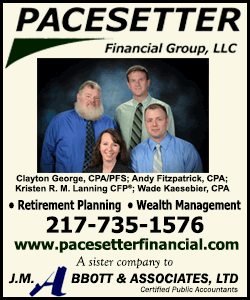 For the balance of the film festival activities, guests may purchase a one day pass or a two-day pass. During the afternoon, guests can come and go as they please, they just need to keep possession of that pass so they can get back in at any time they wish.

Lanterman said for those coming from out of town; he has worked out a package deal with the Hampton Inn in Lincoln. The package will include a one or two-night stay, plus gift cards to popular spots downtown, such as Blue Dog Inn, Spirited Republic, and By the Bean. In addition to these great places for food and beverages, Bean Sprouts in Lincoln will have a sidewalk café set up outside the theater with soups and sandwiches.

Lanterman said that along with the festival, the regular schedule of new releases would be showing on the other screens, and moviegoers can attend those films, just as they would any other weekend.

So, will Lincoln Illinois someday be the new Sundance? Lanterman says no it won't, and he's not sure we would even want it to be, but he is hopeful that this event will grow and will become an annual event that brings folks into Logan County from other places, and also brings a new perspective of the film industry to those of us who are local.

Finally, Lanterman noted that if it weren't for good friendships and relationships with Chapman, Lima, and Lincoln College, he would not be bringing this event to Lincoln. He noted they deserve a great deal of the credit, and he is thankful that all three parties are excited to be a part of this great festival in Lincoln.

[Nila Smith]

Visit the Lincoln Film Festival website - http://www.lincolnfilmfestival.com/

Review trailers from some of the films to be shown - http://www.lincolnfilmfestival.com/film-guide/

Review the schedule - http://www.lincolnfilmfestival.com/schedule
You may also purchase your tickets at the website.