Dutch firm Avantium to IPO to fund plastics from plants
Send a link to a friend Share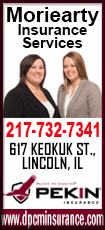 [October 13, 2016] By Ludwig Burger and Arno Schuetze

FRANKFURT (Reuters) - Dutch chemical technology firm Avantium will announce an initial public offering (IPO) this week to fund production of plant-based plastics for Coca Cola bottles and Danone yoghurt cups, two people familiar with the plan told Reuters.

Avantium, which earlier tried to float in 2007, and Germany's BASF said last week they would set up a joint venture and build a facility to produce chemical building blocks from plant-based sugars.

The planned market debut comes as uncertainty over China's growth and Britain's Brexit vote have led to jittery markets. Two European companies -- UK gym operator Pure Gym and German real estate company OfficeFirst -- canceled plans to IPO on Tuesday due to unfavorable conditions.

Avantium - which counts Dutch bank ING, Coca Cola, Danone and various venture capital firms among its owners - plans to raise more than 100 million euros ($112 million) from new shares, valuing the group at up to 300 million euros, one of the sources said.
The proceeds from the Amsterdam IPO, which will be managed by ING and KBC, will foot Avantium's share of the costs of setting up the new facility, the sources said.

Avantium and ING declined to comment, while KBC was not immediately available for comment.

Spun off from Royal Dutch Shell in 2000, Avantium has developed a chemical production procedure that feeds on fructose from plants rather than conventional oil derivatives.

Cost has been a major hurdle to renewable plastics becoming mainstream, but Avantium says its method is cost-competitive.

[to top of second column]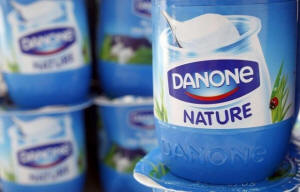 Yoghurt by French foods group Danone is seen in this photo illustration shot in Strasbourg, April 15, 2015. REUTERS/Vincent Kessler/File Photo
Its process yields a chemical building block which can be further processed into a bioplastic that the company says is more robust than the widely used PET and can also be used in textiles as well as electronics and automotive components.

The bioplastic, which will also be used by Mitsui Chemicals, can be recycled by existing PET facilities.

While many consumers prefer renewable-labeled packaging, they are only prepared to pay slightly more than the price of petroleum-based equivalents, analysts say.

Developers of renewable plastics have long focused on genetically engineered microbes that can ferment carbohydrates from plants into chemical building blocks, but non-biologic approaches based on catalysts that enable chemical reactions, such as the one used by Avantium, have also gained traction.

(Additional reporting by Toby Sterling in Amsterdam; Editing by Georgina Prodhan and Alexander Smith)
[© 2016 Thomson Reuters. All rights reserved.]
Copyright 2016 Reuters. All rights reserved. This material may not be published, broadcast, rewritten or redistributed.