Connecticut plane crash likely deliberate, motive unclear: officials
Send a link to a friend Share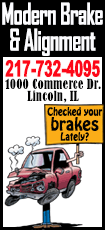 [October 13, 2016] By Mark Hosenball and Joseph Ax

WASHINGTON/NEW YORK (Reuters) - Federal investigators on Wednesday were trying to determine why a Jordanian flight student may have deliberately crashed a small plane in East Hartford, Connecticut, killing himself and badly injuring an instructor but narrowly avoiding more casualties.

The U.S. National Transportation Safety Board said its initial investigation indicated the crash was "the result of an intentional act" and that the FBI would lead the probe.

The twin-engine Piper PA-34 Seneca slammed into a utility pole and burst into flames on Tuesday afternoon across the street from the headquarters of aerospace manufacturer Pratt & Whitney, killing Feras Freitekh and seriously burning the instructor.

East Hartford Police Lieutenant Joshua Litwin said at a news conference on Wednesday that he did not know who was flying the plane at the time of the crash. The aircraft had two sets of controls, allowing either person to pilot the plane.

The incident sparked speculation about whether Freitekh had intended to crash the plane into a specific target, especially given how close it came to Pratt & Whitney, a unit of United Technologies <UTX.N>. But Litwin said it was too early to know.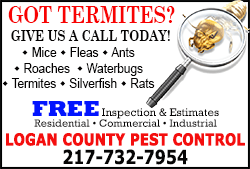 "The evidence indicates that this plane crash was intentional," he told reporters, without giving more details. "There's no clear indication as to motive."

The New York Times reported that law enforcement sources said the instructor had told investigators that the plane was deliberately downed. A federal law enforcement official told Reuters that the instructor, whom the Hartford Courant identified as Arian Prevalla, had spoken with investigators.

The Courant also reported that the two men argued and fought for control before the crash, citing unnamed sources.

A U.S. national security official, who confirmed Freitekh's identity and requested anonymity to discuss the ongoing investigation, said law enforcement would look into whether Freitekh had ties to terrorism. The official said, however, that Freitekh, 28, was not known to U.S. intelligence agencies.

Federal Aviation Administration records showed Freitekh lived in Orland Hills, Illinois, a suburb of Chicago, and became certified last year as a private pilot for single-engine planes.

Police searched an apartment in Hartford where Freitekh was staying and interviewed other flight students, the Courant newspaper reported, citing unnamed sources.

[to top of second column]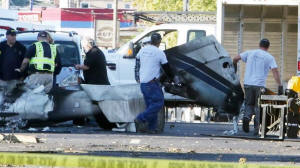 Wreckage is removed from the scene of a twin-engine plane that struck a utility pole and burst into flames in downtown East Hartford, Connecticut U.S., October 12, 2016. REUTERS/Michelle McLoughlin
CBS News reported that Freitekh, a Jordanian national, first entered the United States in 2012 on a temporary student visa to attend flight school. The network said Freitekh also went to a language school in Toledo, Ohio.

People who said they were relatives mourned him on social media on Wednesday.

"Pray for him for mercy and forgiveness," one person wrote on Facebook in Arabic, saying he was a cousin and that Freitekh died "after a terrible accident."

The Jordanian embassy in Washington said it was monitoring the crash and that it was "in touch with the relevant U.S. authorities on this matter."

Freitekh and Prevalla, the owner of a local flight school, were the only people aboard the plane when it crashed at about 3:30 p.m. EDT (1930 GMT) on Tuesday during flight training that originated at the Hartford-Brainard Airport, local police said.

Prevalla is being treated at the Bridgeport Hospital's burn center, according to East Hartford Mayor Marcia Leclerc.

No one else suffered injuries. A woman driving with her three daughters narrowly avoided colliding with the airplane. They were taken to a hospital and later released, Litwin said.

Calls to Prevalla's school, the American Flight Academy, went unanswered on Wednesday. Prevalla, from Albania, founded the academy in 2006, according to the school's website.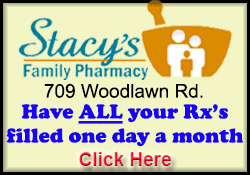 (Additional reporting by Laila Kearney, David Ingram and Gina Cherelus in New York and David Shepardson and Yara Bayoumy in Washington; Editing by Diane Craft and James Dalgleish)
[© 2016 Thomson Reuters. All rights reserved.]
Copyright 2016 Reuters. All rights reserved. This material may not be published, broadcast, rewritten or redistributed.