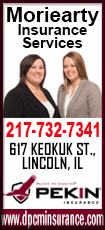 This past May, residents of the Logan County and eastern Mason County area were treated with a first of its kind, locally, all-indoor farmers market.

The ALMH Market has become a Saturday morning habit for many with its offerings of Illinois products and much more found inside the Exhibit Barn at the Logan County Fairgrounds.

The Market is designed to attract adults as well as children and promotes a healthy life-style.

Saturday mornings have become the favorite part of the week for many area residents. Of those who have made it a tradition, some go out and grab up fresh from the farm vegetables and fruits, maybe some bakery, and some like to sit and enjoy a great cup of coffee and either breakfast, brunch or lunch prepared by Bean Sprouts, a new eatery using locally grown foods.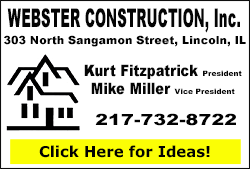 For others, it is a family activity, the kids have gotten into the Power of Produce program. They enjoy trying new foods and getting rewarded tokens for spending.

Some others have come for the exercise or cooking classes, and still others for the free health screenings offered.

The market also offers a number of other great local products, such as soaps and body butters in luscious scents or unique healthy nut butter blends; great to take home, to enjoy now or to start your holiday gift shopping.

While some seasonal fruits and vegetables are now over, the squash and root crops, which store well are coming in; leaf crops are sweeter, and there's still an array of summer vegetables like peppers available. Plus there are baked items, locally roasted coffees, and other products.

The first year for the market has been stamped as a success in a number or ways, particularly in the intended purpose to address health needs of the area. The market has offered not only locally grown fruits and vegetables, but also basic health tests, education, cooking classes, fitness classes, and rewards to children for trying 'good for you' types of fresh foods. It has become a 'happening place' enjoyed by many.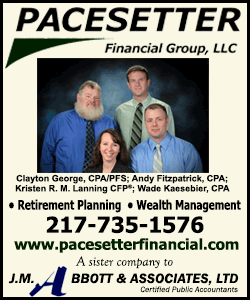 This past week ALMH CEO Dolan Dalpoas stopped in after the ALMH Run/Walk at Madigan Park to pick up a few of his favorite items, one being a new jar of nut butter produced by Gone Nuts Company, Brennan Elsas owner.
Elsas grew up in a farming family just north of Lincoln and was home on fall break from Western Kentucky University, Bowling Green, where he is finishing degree work in agribusiness.

Dalpoas said the Market was begun as one of several initiatives that address specific health needs of Logan County residents in the fight against cardiovascular disease, diabetes, obesity and a higher than average incidence of colon cancer.

Dalpoas added that another initiative, a walking trail, is nearing completion.
Sadly, the end of the Market season is quickly coming to an end. So here is a reminder or suggestion, if you haven't gotten there yet or its fallen off your calendar; go and enjoy. Three Saturdays remain. Saturday, Oct. 29 will be the last Market of the 2016 season.

ALMH Market is sponsored by Abraham Lincoln Memorial Hospital

Each week the market offers the Power of Produce program free for youngsters, along with free fitness classes, a walking trail, and other offerings such as free health screenings, free cooking demonstrations, and "Community Day." The Market will be not just a place to shop, but a destination to spend a great morning on a healthy family outing.

WHERE: Logan County Fairground
WHEN: Saturdays, 8 a.m. to Noon

For more information about The ALMH Market, visit https://www.thealmhmarket.org/ or like The Market on Facebook at www.facebook.com/ thealmhmarket.

[Jan Youngquist]