Lincoln Heritage Museum's Grand Soirée sets records
Largest fundraiser to date


Send a link to a friend Share
[October 14, 2016] LINCOLN - The Lincoln Heritage Museum set a new record at its Grand Soirée fundraiser. For the first time, the gala event sold out with around 320 community members in attendance.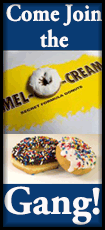 The Grand Soirée's theme was Abraham Lincoln's inaugural ball coordinating with the Museum's 2016 special exhibit, the Nation's Choice, which showcases Lincoln's 1860 election campaign.

A live and silent auction featured a wide variety of items from artwork, and airline miles, to a five-course Greek dinner for 10 and a Tennessee Civil War history tour. Through the generosity and support of the guests and donors, the Lincoln Heritage Museum had its most successful fundraiser ever.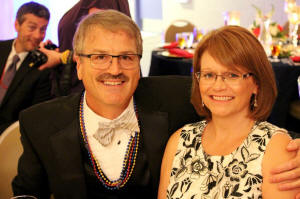 Lincoln College President and Mrs. Gerlach
Tom McLaughlin, Director of the Lincoln Heritage Museum said this fundraiser is what enables the Museum to fulfill its mission.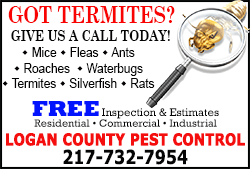 "The net proceeds for this event go directly towards the Museum's efforts to educate the public on the life and legacy of Abraham Lincoln through the conservation of items and educational outreach programs. Through the extraordinary generosity displayed at this event, we will be able to continue to offer fun and exciting events for our community."

Upcoming events at the Museum include:
Trick or Treat with Abe – October 29 from 1-4 p.m. This family friendly event allows visitor to trick or treat with Abraham Lincoln and walk through history and meet Lincoln's friends. Children may attend in their Halloween costumes. Admission is free with a donation of a canned food item. All donations go to the Lincoln Food Pantry.
Lincoln Lecture Series – November 7 Ron Keller shares Lincoln's Defining Year
"A Nation's Choice" Living History event – Dec 3rd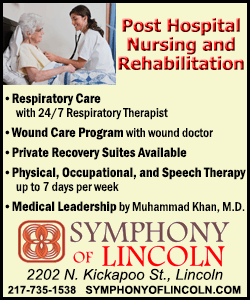 For additional information about the Lincoln Heritage Museum or its upcoming events, visit http://museum.lincolncollege.edu/
[Christina Xamis]