Lincoln Daily News
welcomes letters of appreciation, information and opinion on matters pertaining to the community.
As a community we need to be able to talk openly about matters that affect the quality of our lives. The most effective and least offensive manner to get your point across is to stick to the issue and refrain from commenting on another person's opinion. Letters that deviate from focusing on the issue may be rejected or edited and marked as such.
You may also send your letters by email to ldneditor@lincolndailynews.com
or by U.S. postal mail:
Letters to the Editor
Lincoln Daily News
601 Keokuk St.
Lincoln, IL 62656
Letters must include the writer's name, telephone number, and postal address or email address (we will not publish address or phone number information). Lincoln Daily News reserves the right to edit letters to reduce their size or to correct obvious errors. Lincoln Daily News reserves the right to reject any letter for any reason. Lincoln Daily News will publish as many acceptable letters as space allows.
To the editor:

I have been following the media in regards to the proposals by powers-to-be in Lincoln of having the City of Lincoln absorb the functions of the Logan County Tourism Board. This would, in my view and in the view of all Mount Pulaskians and no doubt of all Logan County residents outside of the City of Lincoln, be a mistake not only for the other towns but also for the City of Lincoln.

The towns (outside of Lincoln) involved are too small to advertise and promote on their own ... frankly, the county of Logan is quite small in terms of total population, yet so very very important in terms of its history and current events.

While we easily admit that the City of Lincoln is the flagship of Logan County, we also wish to emphasize that the promotion of other non-City of Lincoln Historical sites and events of today would better serve all of the towns — to invite visitors from and outside of Logan County to the historic sites and events existing and/or held in towns such as Mount Pulaski, Elkhart, Lake Fork, Chestnut, Atlanta, Latham, Cornland, etc.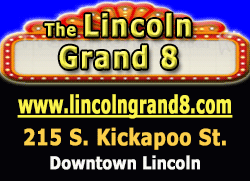 There are many more attractions for visitors in Logan County in addition to those in the City of Lincoln.

For example, the Mount Pulaski Historical Society's Museum on its square's south side has oodles of photos and information on:
Abraham Lincoln in Mount Pulaski as a lawyer (1849-1855);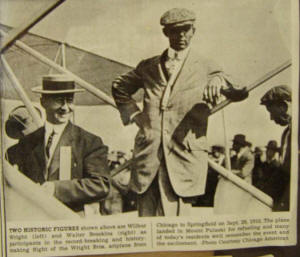 Wilbur Wright's famous 1910 race between one of his airplanes and the Illinois Central Train, both of which stopped in Mount Pulaski for replenishment.

The history of brass bands in Mount Pulaski, most of which originated amongst the German immigrants in and around Mount. Pulaski – to which these immigrants brought their music and brass instrument from Germany.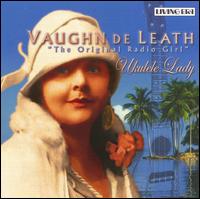 The 1st lady of radio: Vaughn DeLeath, was a Mount Pulaski Native, born Leonore Vonderlieth in 1894, her parents were George and Catherine Vonderlieth of Mount Pulaski. At age 12, Leonore relocated to Los Angeles with her mother and sister following the death of her father, where she finished high school and studied music. While at Mills College, she began writing songs, but dropped out to pursue a singing career. She then adopted the stage name "Vaughn De Leath." Her vocals ranged from soprano to deep contralto. De Leath adapted to the emerging, less restrictive jazz vocal style of the late 1910s and early 1920s.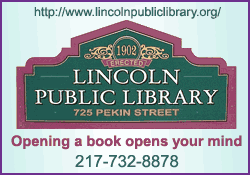 The 1900 Republican Campaign entourage of Pres. William McKinley, Vice President Teddy Roosevelt, former President Grover Cleveland and financier John D. Rockefeller, which stopped in Lincoln and then moved on to Mount Pulaski for speeches, signing in at the Mount Pulaski House Hotel (as proof by newspapers accounts and their handwritten signatures in the old hotel register which is on display in the Mount Pulaski Museum) – their train car required wider-sweeping curved tracks to be placed between Lincoln & Mount Pulaski and Mount Pulaski & Springfield in order for the large Presidential train car to negotiate the curves.

Other towns:

Elkhart's Adam Bogardus, who was world champion and United States champion trap shooter as well as the inventor of the first practical glass ball trap, who worked with Buffalo Bill Cody and his Wild West Shows, and who earned his livelihood from hunting on and around Elkhart hill – sending his booty to Chicago and St. Louis via the Illinois Central Railroad.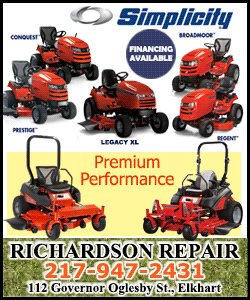 Elkhart's Edward's Trace on which the early Indians, settlers and later Abraham Lincoln traveled from the Springfield area and below on up through the Elkhart area to northern Illinois before and after these towns were established — which can yet be seen.
Chestnut as the Geo-physical center of the United States as per research (1994) by a university student (and now so marked, there).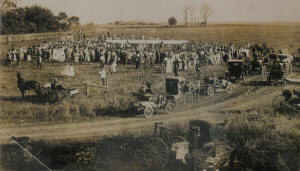 Middletown (Stagecoach Inn — a visitor center) as the middle-stop of Lincoln and other lawyers between the Peoria/Pekin vicinities and the Capitol of Springfield, and also the site where the 1911 Vin Fiz airplane stopped over from its famous trans-continental flight from the east coast to the west coast.

Atlanta with famous 1856 Republican Rally for John C. Fremont, where Abraham Lincoln spoke and where the Mount Pulaski Brass Band played, and Atlanta's Hoblit Carriage House and Halfway house (still exists) where lawyer Abraham Lincoln stayed over on his horseback and horse & buggy trips.

Mount Pulaski's annual Christmas on Vinegar Hill celebration of food, candies, and crafts.

Latham's Annual Fire Station Ice Cream & Cake Celebration.

Lake Fork's Annual Community Center Outdoor Sale and Indoor Country Breakfast.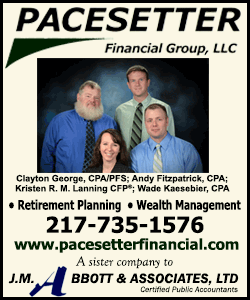 Elkhart Hill's Annual Bird & Flower excursions.

Elkhart's Historical Society/Wild hare Café periodic dinner-speakers.

Mount Pulaski's on-going Illinois 8th Judicial Circuit Courthouse (circa 1848 Illinois Historic site since 1936, open for visits & tours) where lawyer's Abraham Lincoln, Judge David Davis, Stephen A. Douglas and others practiced their craft.

Mount Pulaski's annual Memorial Day Services at its two beautiful cemeteries.

Mount Pulaski's annual 4th of July gala including city-wide garage sales, music and evening fireworks.

Mount Pulaski's Annual Fall Festival (weekend after Labor Day), which has been occurring annually since the late 1800's.

Mount Pulaski Annual Abraham Lincoln Birthday Celebration in the Mount Pulaski Courthouse.

Therefore, as one can see from the above historical sites and annual events, Logan County and many of its towns are vibrant places to visit and enjoy for historians and/or families.

Sincerely,
Phil Bertoni

webmaster:
City of Mount Pulaski
http://www.mtpulaskiil.com/
Logan County Genealogical & Historical Society
http://logancoil-genhist.org/
Elkhart Historical Society
http://elkharthistoricalsociety.org/
[Posted June 08, 2016]
Click here to send a note to the editor about this letter.