Deutsche Bank considering changes to U.S. strategy: sources
Send a link to a friend Share
[October 15, 2016] FRANKFURT (Reuters) - Deutsche Bank <DBKGn.DE> is studying a possible change of its strategy in the United States, where it is fighting a $14 billion fine the Department of Justice (DoJ) is requiring over the sale of toxic mortgage bonds before the financial crisis, two sources close to the company said on Saturday.

They said that while abandoning the United States, its most important market, altogether was very likely out of the question for the bank, it could consider scaling down its activities, so as to focus more on the needs of German corporate clients overseas.

German newspaper Welt am Sonntag in an abstract of a story due to be published on Sunday said earlier that a change of business strategy might be part of a settlement with the DoJ, in addition to paying the fine, possibly by giving up its investment banking in the United States, but the two sources did not confirm this connection.

A Deutsche Bank spokeswoman declined to comment on the report.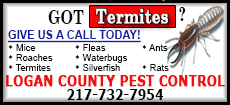 The bank has been engulfed in crisis since news of the DoJ fine demand emerged last month.

It is fighting the fine but could have to turn to investors for more money if it is imposed in full.

Progress is also slow on steps to cut staff, overheads and the sell off of non-core businesses that chief executive John Cryan announced when he took on his job last year.

A source with direct knowledge of matters said on Friday that the bank's CFO last month told staff representative that job cuts could be double those planned, in a step possibly removing a further 10,000 employees.

A second source familiar with the discussions said on Friday the management was examining the countries where it is present so as to decide where it was worth staying.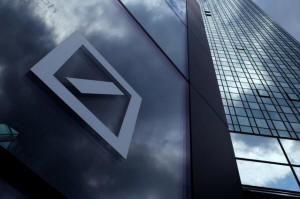 A Deutsche Bank logo adorns a wall at the company's headquarters in Frankfurt, Germany June 9, 2015. REUTERS/Ralph Orlowski/File Photo
Generally, the bank is looking hard where to generate future profits and whether to curb trading activities in its investment banking division.

Sueddeutsche Zeitung on Saturday said the supervisory board had been discussing how to proceed in the United States, including a complete withdrawal, although given that market's importance, this might be too radical a move.

A partial exodus from the U.S. could, on the other hand help save capital costs and expenditure, the newspaper said.

(Reporting by Kathrin Jones and Alexander Huebner, writing by Vera Eckert, editing by Jeremy Gaunt)
[© 2016 Thomson Reuters. All rights reserved.]
Copyright 2016 Reuters. All rights reserved. This material may not be published, broadcast, rewritten or redistributed.