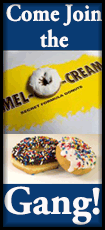 A big crowd was on hand to support the team's ALS Awareness Night effort and to cheer on local players on both sides. In addition to several area players on the LC roster, Hartsburg-Emden grads Adre Vetter and Lexi Strange were in action for CSC.

Set one was closely contested as the two teams battled to a 15-15 tie. That was when LC freshman setter Abbi Buelow connected with fellow freshman Mattie Giese for a kill which put Hartsburg-Emden grad Erin Ranin behind the service line. Rankin scored three straight points, two on jump-serve aces, to put LC in control 19-15. Lincoln would hold on to win the set 25-18.

In set two, Sandburg started out strong and was able to keep Lincoln down most of the set to win it 25-19.

The Lady Lynx rebounded in a big way in set three, behind the strong serving of sophomore Kenzie Cooper and freshman Cassidy Sanneman who combined for eleven service points to help LC build a 13-5 advantage. Lincoln then cruised to a 25-13 set victory.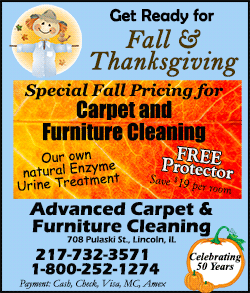 Set four saw Lincoln grab the momentum again as Cooper continued her dominance behind the line, scoring 14 straight points to put LC up 15-2. During the run, sophomore libero Melanie Murray recorded 3 digs and freshman Kaylyn Hoffert was on fire, tallying 4 of her team-high 14 kills and a block. LC would go on to take the set 25-14.

The win extended Lincoln's win streak to 6 in a row and improved the team to 17-7 on the year. Next up for the Lady Lynx is the MWAC Tournament this Saturday. LC will face #1 Parkland, #8 Lincoln Land and the host school, Lewis & Clark College.

Stat Totals

Kaylyn Hoffert 14 kills, 2 points, 3 digs (Lincoln)
Kenzie Cooper 9 kills, 21 points, 4 aces (Lincoln)
Abbi Buelow 18 set assists, 11 digs
Erin Rankin 7 points, 9 set assists, 11 digs (Hart-Em)
Mattie Giese 8 kills, 3 blocks
Mikayla Siebert 2 kills, 1 block
Melanie Murray 11 digs, 2 points
Cassidy Sanneman 2 kills, 2 blocks, 9 points
Elysa Smith 2 blocks
Brighton Robbins 4 digs, 6 points (Lincoln)
Erica King 3 points, 2 digs (Olympia)
Photos courtesy of Mark Gordon
LC Coach Mark Tippett: "With the exception of set 2, we played some of our best volleyball of the season. Our servers were aggressive and consistent which is a tough combination. We were also very efficient on offense. Sandburg really fought hard in the first two sets, but we wore them down in set three and were able to keep the momentum going into set four. Overall, I am very pleased with where we are at at this point of the season. This group has shown a great deal of improvement in all aspects of the game, and I am excited to see how we do this weekend against some very strong competition."
[Coach Mark Tippett]