No. 7 Louisville survives challenge from Duke
Send a link to a friend Share
[October 15, 2016] LOUISVILLE, Ky. -- Ahead by a field goal midway through the 4th quarter, the No. 7 Louisville Cardinals kept their playoff hopes alive with a game-clinching, 80-yard scoring drive to beat the Duke Blue Devils 24-14 Friday night at Papa John's Cardinal Stadium.

It was a game-clinching drive that nearly didn't happen. Stalled at 4th-and-22 from the Duke 29-yard line, Louisville (5-1) elected to try a 46-yard field goal by Evan O'Hara. The kick missed wide left, but the Cardinals were granted a new set of downs when Duke's Breon Borders rolled into Louisville kicker and was flagged for roughing the kicker.

With a fresh set of downs at the Duke 15-yard line and just 2:05 left on the clock, Louisville scored the game-clinching touchdown two plays later on a two-yard scamper by Lamar Jackson.

"We were overjoyed after that (roughing the kicker call)," Jackson said. "We were happy to get the ball back. In our minds we were already ready to punch it in. That's what we were going for. ... There wasn't a doubt we were going to score. We had been down there a number of times and we had been stopped so I knew we were going to get in the end zone."

Ahead 24-14 with less than 90 seconds left, the Cardinals had survived a tough challenge from a feisty Duke squad.

"Woof, that was hard," Louisville coach Bobby Petrino said as he sat down for his post-game press conference. "That was a full days work right there. The first thing we need to do is to take your hat off to Duke and their game plan. They did a great job of keeping the football and shortening the game, running the clock."

The game was nip and tuck throughout with Duke executing a slow-down strategy to keep Louisville's high-powered offense off the field. The Cardinals, who entered averaging a whopping 58 points per game, were held to just 24 points as Duke milked the clock on every possession.

The Blue Devils held the ball for 37:12, running a season-low 60 plays. Duke coach David Cutcliffe said his game plan was to "keep (Lamar Jackson) off the field."

The Cardinals ran just 61 plays, a season low and nearly 20 plays less than their season average.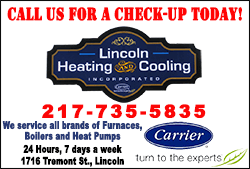 "That was crazy," Jackson said. "We aren't used to that. We didn't expect that at all. When we noticed it, we said we have to score because they are going to keep the ball in their hands the whole time. They were taking like seven minutes off the clock every drive."

"I am proud of our team for sticking together, working hard and grinding out a win. Sometimes you have to just grind 'em out," Petrino said. "Yeah, it was frustrating, no question about it. They got themselves into third and shorts and they converted. They were 50 percent conversions on third down, and we aren't used to that. We are used to our defense getting a stop and getting the ball back. But like I said, we hung in there and got the win."

Locked in a tight 10-7 battle early in the third quarter, Louisville had a 90-yard punt return by Jaire Alexander called back on a block in the back. Four plays later, running back Jeremy Smith sprinted through the line and down the near sideline for an 80-yard touchdown to put Louisville ahead 17-7.

[to top of second column]
The Cardinals missed a chance to add to their lead when a 42-yard attempt from Evan O'Hara went wide left. Duke (3-4) scored a touchdown midway through the 4th quarter to pull within a field goal. The Blue Devils' scoring drive was a thing of slow-moving beauty, rolling 75 yards in 15 plays over the span of 8:53.

"I believed our guys had confidence they could win," Cutcliffe said. "I don't think it surprised anyone that we scored early and matched a team like that."

After Louisville's touchdown to take a 24-14 lead, Duke failed to net a first down, turning the ball over to Louisville for a final play in victory formation near midfield.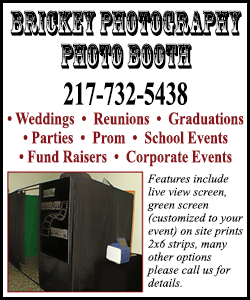 Louisville's high-powered offensive attack was on the shelf for long stretches of the first half as underdog Duke held the ball for 19:02 and emerged with a 10-7 lead at the break.

Jackson found Jaylen Smith for a five-yard touchdown on Louisville's opening drive, but the Cardinals were forced to punt three times in the half after that. Coming in, the Cardinals averaged only 3.6 punts per game.

Duke answered with a touchdown on its opening drive, a nine-yard pass from Daniel Jones to Erich Schneider, but didn't score again. A 40-yard game-tying field goal attempt from kicker AJ Reed sailed wide right with 2:28 left in the half.

Despite Duke's slow-down tactic, Louisville still racked up 469 yards of total offense, averaging more than eight yards per play. Jackson finished with 144 yards rushing and a touchdown and 181 yards and a touchdown on 13 of 26 passing. Duke's Daniel Jones was 14 of 21 with 129 yards and two touchdowns.

NOTES: Friday's game marked just the second meeting all-time between Duke and Louisville. The Cardinals beat the Blue Devils 40-3 in 2002 in Durham, N.C. ... Louisville QB Lamar Jackson came into the game as the national leader in points responsible for with 28 touchdowns, 14 rushing and 14 passing. He had one passing and one rushing touchdown vs. Duke. ... Louisville fan and stadium namesake "Papa John" Schnatter drove his hot-rod into the stadium and hopped out to help hand out free pizzas to more than a dozen fans during the first quarter. ... Louisville junior running back Jeremy Smith recorded a career-high 97 yards and a touchdown including an 80-yard touchdown run in the 3rd quarter. ... Louisville junior defensive lineman Drew Bailey had a career game, recording 11 tackles with three tackles for loss.
[© 2016 Thomson Reuters. All rights reserved.]
Copyright 2016 Reuters. All rights reserved. This material may not be published, broadcast, rewritten or redistributed.