Kenseth edges teammate Busch for Kansas pole
Send a link to a friend Share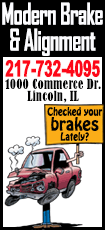 [October 15, 2016] By Reid Spencer, NASCAR Wire Service

Distributed by The Sports Xchange

KANSAS CITY, Kan. -- To learn how to master the track that continued to jinx him, Kyle Busch paid close attention to the way Matt Kenseth drove Kansas Speedway.

Though Kenseth was helpful, he apparently kept a thousandth of a second in his pocket. That was the margin by which Kenseth edged Busch in Friday's NASCAR Sprint Cup Series knockout qualifying session at the 1.5-mile track.

Touring Kansas in 28.112 seconds (192.089 mph) to Busch's 28.113 seconds (192.082 mph), Kenseth earned the top starting spot for Sunday's Hollywood Casino 400 (at 2:15 p.m. ET on NBC), the fifth race in the Chase for the NASCAR Sprint Cup and the second race in the Chase's Round of 12.

"Smoked him!" chortled Kenseth, as Busch emerged from the radio room after an interview on SiriusXM NASCAR Radio. "Smoked him!"

The Coors Light Pole Award was Kenseth's first of the season, his third at Kansas and the 18th of his career. With Busch claiming the second spot on the grid and teammate Carl Edwards (191.015 mph) qualifying third, JGR cars will start 1-2-3 for the first time since August at Bristol.

"It's nice to get a pole," Kenseth said. "I feel like our qualifying hasn't been nearly as good this year as it has been in the rest of the years I've been at JGR. We barely got it -- it was by a thousandth, or something like that.

"Obviously, our Camrys have been fast... Round one we were pretty decent--it was off a little bit--and then round three it was just right. We almost got beat, but it was as good of a lap as we were going to run. They did a good job today."

Kenseth joined Joe Gibbs Racing in 2013. Busch didn't get his first top five at Kansas until the spring race of 2015, which started a run of third, fifth and first in consecutive events at a track where his average finish is 19.2.

Busch's second-place qualifying run on Friday was his best so far at the 1.5-mile track, and he freely acknowledged learning from Kenseth.

"We've talked a little bit, and I've certainly used some of the things that we've talked about with all of my teammates in order to get better here," Busch told the NASCAR Wire Service. "Just looking and studying about technique and things that he does and being able to work on how Matt carries his car around the track and where he makes his speed and me trying to be able to do the same thing.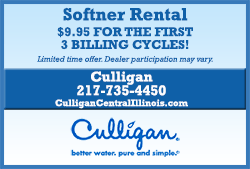 "A lot of it has just come through technique and just being able to mimic the things that he does, and we've gotten a lot better at that. Certainly, our balance could have been a tick better in order to give me a little more security and feeling in order to go out there and run two thousandths faster."

Chase driver Martin Truex Jr. made it a quartet of Toyotas on the front two rows with a fourth-place qualifying effort at 190.786 mph. Alex Bowman was the only non-Chase driver to crack the top five, turning in a lap at 190.315 mph.

Of the five drivers who finished 30th or worse last Sunday at Charlotte and put their advancement to the Chase's Round of 8 in jeopardy, Joey Logano had the best recovery, qualifying sixth.

"That's better than where we have been," Logano said. "We qualified 14th here the last two times we've come here. We made a serious effort at changing some things here with the way we qualified to start closer to the front which is important.

"That's kind of where we were. We were about a sixth-place car today, and we need to find a little more, but we made progress."

Denny Hamlin, 30th at Charlotte and the eighth-place Chase driver entering Sunday's race, will start seventh. Kevin Harvick and Austin Dillon, both currently below the Round of 8 cutoff, qualified 11th and 12th, respectively.

Chase Elliott, victim of a late wreck and resulting 33rd-place finish last Sunday, failed to make the final round on Friday and will start 13th. Two other Chase drivers qualified outside the top 12: Kurt Busch (15th) and Charlotte winner Jimmie Johnson (19th).

"From Round 1 to Round 2, the car was much tighter," said Johnson, who was 10th in the first round. "We attempted to free it up, but I'm not sure some of those adjustments didn't change the ride height of the car and affected the splitter orientation with the ground. So, maybe we were on the splitter a little bit.

"But a ton tighter than what we had in the opening round. But, other than that, our car was repeating very well earlier in the day so kind of leaning that way. I don't know if it is good or bad, but I'm not accustomed to qualifying well all the time. I'm used to racing through traffic. I'm not worried about this; we'll just get that Lowe's Chevy up there."

NASCAR Sprint Cup Series Qualifying -- Hollywood Casino 400
Kansas Speedway

1. (20) Matt Kenseth (C), Toyota, 192.089 mph.

2. (18) Kyle Busch (C), Toyota, 192.082 mph.

3. (19) Carl Edwards (C), Toyota, 191.015 mph.

4. (78) Martin Truex Jr. (C), Toyota, 190.786 mph.

5. (88) Alex Bowman(i), Chevrolet, 190.315 mph.

6. (22) Joey Logano (C), Ford, 190.221 mph.

7. (11) Denny Hamlin (C), Toyota, 190.188 mph.

8. (2) Brad Keselowski (C), Ford, 190.087 mph.

9. (31) Ryan Newman, Chevrolet, 189.927 mph.

10. (47) AJ Allmendinger, Chevrolet, 189.840 mph.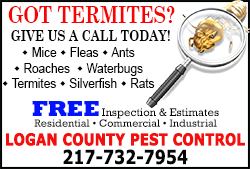 11. (4) Kevin Harvick (C), Chevrolet, 189.580 mph.

12. (3) Austin Dillon (C), Chevrolet, 189.567 mph.

13. (24) Chase Elliott # (C), Chevrolet, 189.954 mph.

14. (14) Tony Stewart, Chevrolet, 189.940 mph.

15. (41) Kurt Busch (C), Chevrolet, 189.773 mph.

16. (27) Paul Menard, Chevrolet, 189.760 mph.

17. (21) Ryan Blaney #, Ford, 189.540 mph.

18. (17) Ricky Stenhouse Jr., Ford, 189.387 mph.

19. (10) Danica Patrick, Chevrolet, 189.241 mph.

20. (5) Kasey Kahne, Chevrolet, 189.201 mph.

21. (48) Jimmie Johnson (C), Chevrolet, 188.976 mph.

22. (16) Greg Biffle, Ford, 188.930 mph.

23. (1) Jamie McMurray, Chevrolet, 188.094 mph.

24. (42) Kyle Larson, Chevrolet, 186.034 mph.

25. (6) Trevor Bayne, Ford, 188.376 mph.

26. (7) Regan Smith, Chevrolet, 187.669 mph.

27. (83) Matt DiBenedetto, Toyota, 187.578 mph.

28. (23) David Ragan, Toyota, 187.513 mph.

29. (13) Casey Mears, Chevrolet, 187.441 mph.

30. (34) Chris Buescher #, Ford, 187.331 mph.

31. (15) Clint Bowyer, Chevrolet, 187.246 mph.

32. (44) Brian Scott #, Ford, 186.819 mph.

33. (95) Michael McDowell, Chevrolet, 186.419 mph.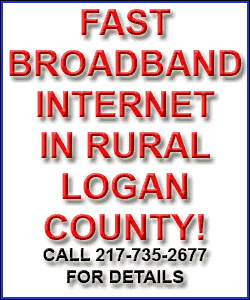 34. (38) Landon Cassill, Ford, 185.052 mph.

35. (43) Aric Almirola, Ford, 184.824 mph.

36. (55) Cole Whitt, Chevrolet, 183.163 mph.

37. (46) Michael Annett, Chevrolet, 181.898 mph.

38. (32) Joey Gase(i), Ford, 180.560 mph.

39. (98) Reed Sorenson, Toyota, 180.403 mph.

40. (30) Josh Wise, Chevrolet, 179.850 mph.

-----------------------------------------------
[© 2016 Thomson Reuters. All rights reserved.]
Copyright 2016 Reuters. All rights reserved. This material may not be published, broadcast, rewritten or redistributed.