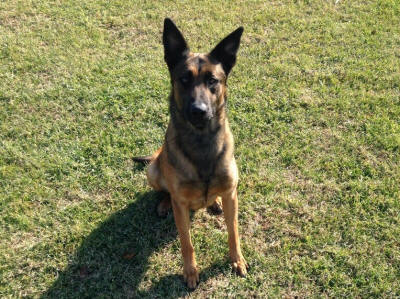 City of Lincoln to purchase
K-9 unit; lock, stock, and dog
Send a link to a friend Share
[October 15, 2016] LINCOLN - As the Tuesday evening meeting of the Lincoln City Council began to wind down, Police Chief Paul Adams was asked to share information about the police department's newest officer.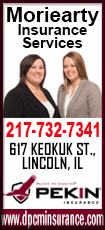 Adams explained that the department is preparing to purchase a scent dog for use in drug investigations. He said that the addition of a K-9 unit to the city department had been stipulated in the city's agreement with the Fraternal Order of Police.

Adams had investigated the cost of purchasing a dog. In addition to the animal, there would be requirements for a special K-9 vehicle as well as training gear, and specific uniform requirements for the handler. Adams said the normal cost for the dog runs between $4,000 and $8,500. The K-9 vehicle, new, would run about $35,000. He estimated that with those costs plus the special equipment, the investment to the city could reach $56,000.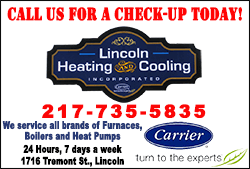 However, Adams said that he received an email flyer about a dog that was for sale in the city of Millstadt. He said the dog was a three-year-old Belgian Shepherd named Ace. In addition to the dog, Millstadt was selling the K-9 vehicle as well as the special equipment used by a K-9 unit. The vehicle was a 2007 Chevrolet Tahoe and the city was asking $15,500 for the vehicle and $6,500 for the dog.

Adams said he contacted the Millstadt police and talked with them about the dog and vehicle. In the end, Adams said "I shot them a price of $12,000 for everything, and they took it."

Adam said he and two of his officers went last week to meet Ace. He said the dog is very well trained. They saw demonstrations of the dog's ability and his intentional aggression when commanded. He said in general, he perceived that the dog was a good tracker and a good sniffer. The dog also has a good temperament and was gentle and friendly with the officers.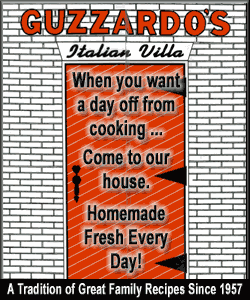 According to city procedure, there is no requirement for council approval for purchases less than $20,000. Adams said the purchase had been discussed with the Mayor, and the decision has been made to move forward, because this is a bargain purchase at $12,000.

He added that the payment for the K-9 unit will come out of the city's drug and alcohol fund, so it will have no impact on the general fund budget.

Steve Parrot asked why the dog was for sale in the first place. Adams explained that Millstadt is a small department. The officer who has worked with the dog has accepted another position elsewhere, and Millstadt is not going to replace that person. The city decided to do away with the program rather than assign another officer from the current staff to take it over.

Tracy Welch asked if there was going to be a need for officer training for use of the dog. Adams said there would. He said that Lincoln Police Officer Ryan Sullivan will become the dog's "partner." The two will take training together starting in January.

On Thursday, Adams said that the deal hasn't closed yet, so Lincoln's newest officer has not yet arrived in town, but he will be here hopefully in the near future.

[Nila Smith]