Logan County: Approval of added security measures for Assessor's Office expected on Tuesday

Send a link to a friend Share
[October 17, 2016] LINCOLN - On Tuesday, October 11, 2016, the Logan County Board's Finance Committee held its monthly meeting. One item discussed was work to be done to make the assessor's office more secure.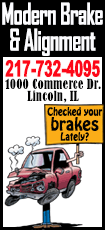 Finance Committee chairman Chuck Ruben said he has received a bid for putting security cameras in the assessor's office.

Lincoln Land Communications will put in three cameras, a four port recorder, a power supply, and a nineteen inch monitor for $1,725.

Board member Kevin Bateman asked if the cameras could be linked into the IP phone system.

Ruben said he was not sure, but he could ask Lincoln Land Communications about the possibility. He was not sure it was a necessity.

Ruben said there is money in the assessor's budget for the work since not all the money set aside for appraisal software has been used.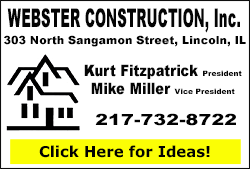 Bateman said they should also make sure the security system comes with signs they can put on the door and the counter indicating that people are being taped. He said when people know they are being videotaped, it is a big deterrent.

Ruben said people knowing their behavior is on camera is one of the main reasons for getting the system. He said cameras may "slow (upset) people down as far as getting excited." Ruben believes it would allow for more "peace of mind" for those working in the assessor's office.

Committee member Dave Blankenship motioned they take money out of the assessor's budget for the work.

Ruben said he would motion for $1,800 for cameras for the assessor's office just to be safe.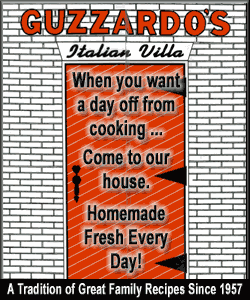 Ruben said he has not yet received a bid for remodeling the assessor's office. He wants to check on the costs of installing a security door. It may be pushed into next year's budget.

Bateman asked about putting in a half door that could be latched and Ruben said that may work.

Blankenship said at some point, he would also like to see 360 degree monitors with swing arms to show people at the counter what can be seen. Bateman said dual monitors could work the same way.

Finance committee members present were committee chairman Chuck Ruben, vice chairman Bob Farmer, Dave Blankenship, Gene Rohlfs, and Adam Schmidt. Guests were Amy Kuhlman, Katherine Yaple and Kevin Bateman.

[Angela Reiners]