Opening statements set in trial on discredited Rolling Stone rape story
Send a link to a friend Share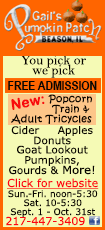 [October 18, 2016] By Gary Robertson

CHARLOTTESVILLE, Va. (Reuters) - Attorneys for a former high-level official at the University of Virginia will begin making their case on Tuesday that Rolling Stone magazine defamed her when it published a now-disavowed story about an alleged gang rape on campus.

The 2014 article, headlined "A Rape on Campus: A Brutal Assault and Struggle for Justice at UVA," told the story of a freshman named only as "Jackie" who described being sexually assaulted by seven men during a 2012 fraternity party.

It set off a firestorm of protests and debate about rape on college campuses, but an investigation by the Charlottesville, Virginia, police found that the attack described never actually occurred.

While the incident depicted in the story never occurred, sex assaults remain a major concern on U.S. college campuses, with some reports estimating that one in five female students will be victims of sex assault during their college years.

Nicole Eramo, a former associate dean of students at the school, sued Rolling Stone, its owner Wenner Media and the article's author, Sabrina Rubin Erderly. The lawsuit charged that the article painted Eramo as the villain of the story, insensitive to Jackie's pleas for justice. She is seeking $7.9 million in damages.

Rolling Stone retracted the article in April 2015, in a big blow the magazine founded by Jann Wenner in 1967 that chronicled the rise of the U.S. counterculture and evolved into a highly influential voice on music, pop culture and politics.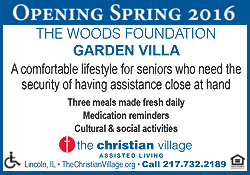 The woman identified in the article as Jackie is expected to testify via a video deposition during the trial, which is expected to run for 12 days at the U.S. District Court in Charlottesville.

Eramo's suit accuses Rolling Stone of publishing the story "to weave a narrative that depicted (the university) as an institution that is indifferent to rape on campus, and more concerned with protecting its reputation than with assisting the victims of sexual assault."
In a rebuttal, Rolling Stone's lawyers have said that the magazine did not defame Eramo and that her claims are based on opinions and are incapable of being proved true or false.

Court officials were set to read the 9,000-word original story to the jury before the trial got underway with opening arguments on Tuesday.

(Writing by Scott Malone; Editing by Mary Milliken)
[© 2016 Thomson Reuters. All rights reserved.]
Copyright 2016 Reuters. All rights reserved. This material may not be published, broadcast, rewritten or redistributed.