BlackBerry launches its third Android-based phone
Send a link to a friend Share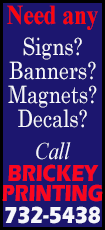 [October 25, 2016] By Alastair Sharp

TORONTO (Reuters) - BlackBerry Ltd launched its third Android-based phone on Tuesday, opting to price the device cheaper than competing products like Apple Inc's iPhone 7 and Android-maker Alphabet Inc's Pixel.

The Canadian smartphone pioneer, which has lost most of the market to Apple and others, last month said it planned to outsource the development of its smartphones to focus on its more profitable business of software and managing mobile devices.

That means the Android-based DTEK60 will be the last phone for which BlackBerry buys components itself, which carries a heavier risk if it does not sell well.

"This one is our phone," BlackBerry Chief Operating Officer Marty Beard said in an interview. "This is fully our responsibility."

The device, which has a 5.5 inch touchscreen, will be priced at $499. Apple's iPhone 7 with the same screen size starts at $769, while the equivalent version of Google's Pixel starts at $649.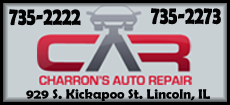 "If you look at feature by feature by feature, and you're looking at dimensions and weight and the display and the memory and the camera, the battery, it is a very strong comp to both those devices," Beard said.

Waterloo, Ontario-based BlackBerry does not have any distribution deals with telecom companies that typically offer devices along with connections to their communications networks.

Instead, it is pitching the phone directly to companies, governments and other large organizations, as well as selling it on its own websites in the United States, Canada, and several major European countries.
"It's not necessarily an anti-carrier strategy," Beard said. "It's more that we see this as the most efficient and most cost-effective way to get to that customer base."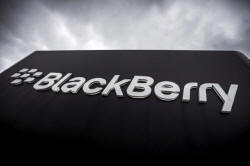 A Blackberry sign is seen in front of their offices on the day of their annual general meeting for shareholders in Waterloo, Canada June 23, 2015. REUTERS/Mark Blinch
The DTEK60 is based on a reference design from manufacturer TCL Corp, a Chinese electronics company that makes phones as well as televisions, air conditioners and other household appliances.

BlackBerry launched its first Android device, the high-end Priv, in November last year and followed it with the much cheaper DTEK50 in July.

The company last month wrote down $137 million of inventory and supply commitments in the six months to the end of August due to limited demand for phones launched prior to the DTEK50.

(Reporting by Alastair Sharp; Editing by Bernard Orr)
[© 2016 Thomson Reuters. All rights reserved.]
Copyright 2016 Reuters. All rights reserved. This material may not be published, broadcast, rewritten or redistributed.