Oil industry workers split between Trump and Clinton
Send a link to a friend Share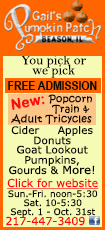 [October 25, 2016] By Grant Smith

NEW YORK (Reuters) - U.S. oil and gas industry workers have contributed only slightly more money to the campaign of Democrat Hillary Clinton than to Republican Donald Trump since the two clinched their parties' nominations for the White House, according to Reuters' review of federal disclosures.

The nearly even support suggests ambivalence in the industry between two rivals who have put forward wildly different energy visions. Trump calls for a drastic reduction in regulations to bolster drilling, while Clinton advocates tougher environmental protections and more renewables.

Employees in the industry gave Clinton $114,141 and Trump $99,302 since July 1, Reuters found in reviewing individual campaign contributions exceeding $200 and donations funneled through their joint fundraising committees. Both were officially nominated by their parties in mid-July.

Several oil and gas industry employees reached by Reuters said they did not donate just because of the candidates' energy policies. Most requested anonymity, citing the sensitivity of the election.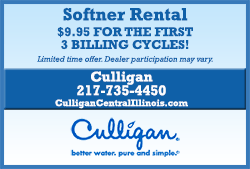 "I am moved by the disturbing nature of what I see in Trump's vision for America on trade, the economy and national security," said American Gas Association head Dave McCurdy, who has contributed to Clinton's campaign.

He added, however, that he agreed with Clinton on reducing carbon dioxide emissions blamed for climate change and felt natural gas would play a role in that effort.

The association has not endorsed a candidate.

Continental Resources Inc Chief Executive Officer Harold Hamm, who has contributed repeatedly to Trump's campaign, has argued in favor of the candidate's energy policies. Hamm has said bolstering U.S. drilling would reduce dependence on Middle East oil, whose proceeds he says finance terrorist attacks.

[to top of second column]
Republican U.S. presidential nominee Donald Trump arrives for a campaign rally in Naples, Florida, U.S. October 23, 2016. REUTERS/Jonathan Ernst
A Continental official did not respond to a request for comment from Hamm.

An energy lobbyist based in Washington said he understood the industry's ambivalence. "Clinton is pro-regulation, which hurts," he said, requesting anonymity. "And Trump has no record in the industry, so there's no evidence he understands the issues."

Clinton had far exceeded Trump in campaign contributions from industry employees during the primaries, but donations to the Republican side of the ledger were split among a much larger number of candidates than on the Democratic side.

During the Republican primaries, the industry had taken an early liking to former Florida Governor Jeb Bush, giving him more than all his rivals combined, before he dropped out of the race in February.

(Additional reporting and writing by Richard Valdmanis; Editing by Lisa Von Ahn)
[© 2016 Thomson Reuters. All rights reserved.]
Copyright 2016 Reuters. All rights reserved. This material may not be published, broadcast, rewritten or redistributed.