Philippine police ponder different tack in deadly drugs war
Send a link to a friend Share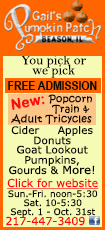 [October 25, 2016] By Karen Lema

MANILA (Reuters) - Philippine police commanders met on Tuesday to evaluate the country's war on drugs, the president's spokesman said, thrashing out what law enforcement sources have described as a shift in strategy to increase arrests and cut down on bloodshed.

Spokesman Ernesto Abella said a "command conference" was being held to evaluate "Project Double Barrel", as the narcotics crackdown is called, to assess whether there was a need to make adjustments to what he described as a successful campaign.

Reuters reported exclusively on Monday that police chiefs around the country would be briefed on the new plan. Two sources with knowledge of the matter said under the plan, dubbed Project Double Barrel Alpha, more resources would go into arresting prominent people tied to the drugs trade, such as police, politicians and celebrities.

Intense discussions had previously taken place among law enforcement officials about the killings of drug suspects under President Rodrigo Duterte's anti-drugs crusade, one source said.

Abella confirmed the meeting was taking place and said the drugs war had raised awareness of the "deadly extent" of the problem.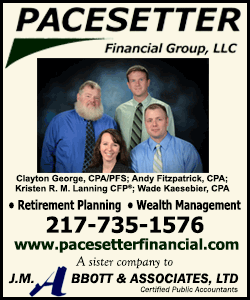 "The purpose of the conference is to assess and if necessary to recalibrate the campaign," Abella said in a text message responding to Reuters queries.

Abella did not elaborate on how the approach might be recalibrated and said the war on drugs had "always adhered to police action carried out with caution and regularity, but with single minded determination".

Since his June 30 inauguration, almost 2,300 people have been slain in Duterte's crackdown, according to police, lower than an earlier estimate of 3,600. That was revised down after many deaths were found to be homicides unrelated to drugs.

It is not immediately clear what triggered discussion of a change in tack, but it follows concerns by Western governments and rights groups about the high death toll and the circumstances behind many of the killings.

One source who earlier spoke to Reuters under the condition of anonymity said the rethink was because of "implications of the EJK issue", referring to extrajudicial killings.

[to top of second column]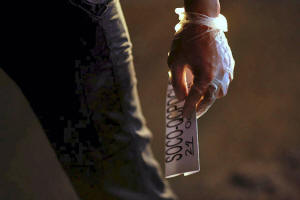 An investigator hold a tag at the site where a man was killed by unknown gunmen in Manila, Philippines early October 24, 2016. REUTERS/Damir Sagolj
Police officials from across the country were in talks at Camp Crame, the police headquarters north of Manila, and the meeting was still going on after four hours, according to a Reuters journalist. Attempts to reach law enforcement officials attending the meeting were unsuccessful.
Duterte initially gave police six months to suppress drugs and crime, warning the country was on the verge of becoming a "narco state". He extended the crackdown to make it a year.

He pegged most of his election campaigning to the drugs and crime problem, tapping into concerns among Filipinos that methamphetamine usage was tearing apart families and causing crime rates to balloon.

"This is a problem hidden all these years. Until I became president and squeezed it all out," Duterte said in a speech in Manila on Tuesday.

Earlier this month, a prosecutor at the Hague-based International Criminal Court said the tribunal may have jurisdiction to prosecute perpetrators of thousands of alleged extrajudicial killings in the Philippines.

Most deaths - more than 1,600 - were during police operations, drawing sharp international criticism and in turn, inflammatory rebukes by Duterte of U.S. President Barack Obama, the United Nations and the European Union, among others.

Speaking to the Filipino community upon arrival in Japan on Tuesday, Duterte took a swipe at his foreign critics and invited anyone who could prove his wrongdoing to take him on. He said he was willing to "rot in jail" for the Filipino people.
"If you have the evidence go ahead and file the case," he said. "I am not a Filipino for nothing. You do not fuck with our dignity."

(Writing by Martin Petty. Editing by Bill Tarrant.)
[© 2016 Thomson Reuters. All rights reserved.]
Copyright 2016 Reuters. All rights reserved. This material may not be published, broadcast, rewritten or redistributed.