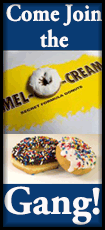 The exchange students also went on several side adventures with their host families. These trips included visits to Grant's Farm and the St. Louis Zoo, St. Louis for shopping, Sky Zone, Cathedral tours, local pumpkin patches, farm visits and combine rides, and even a University of Illinois football game that included a stop at Papa Del's for pizza.

Families also covered more Springfield sites on their own and, of course, introduced the Spaniards to more food.

The Beccue family made sure to take their exchange student, Luis, to Chick-fil-A, a favorite restaurant of theirs for many special reasons and now a hit with Luis.

The Spaniards also went to Fulgenzi's in Springfield for pizza and ice cream. Fulgenzi's is a family-owned restaurant right across from the Illinois State Fairgrounds.

According to Grunder, "We ate the pizza and it was delicious! The kids enjoyed the soft serve sundaes too. And, surprisingly, they really enjoyed the gas station out back...sort of sparked an interest in all things Route 66. Our hosts were tremendous! It was a neat experience. We felt like we had gone there for years," said Grunder.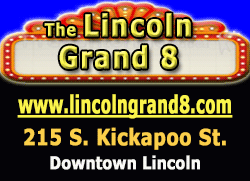 Back in Mount Pulaski, the Taylor family took Jamie to Farmer's Family Restaurant and he enjoyed a horseshoe there. Some of the students also dined at The Old Brickyard Pub and Grill on the square in Mount Pulaski.

Spanish twins, Maria and Nuria, also celebrated a birthday while in the Mount Pulaski. The girls turned fifteen years old shortly after arriving here and had a pizza party complete with decorated cupcakes at Pizza Man.

A stop at the Mount Pulaski Courthouse was also on the itinerary for the Spaniards and they even posed for a group photo on the courthouse steps with Site-Superintendent Barbara Stroud-Borth.

The Hayes family introduced their "Spanish daughter" Karla to fishing, something she had never done before, and also took her on a trip to Indianapolis for a basketball tournament.

The Letterle family even surprised their exchange student, Miren, with a trip to Indiana to see her best friend, who has been in the United States studying. The two girls had not seen each other for a year and what a surprise the Letterle's pulled off. A sweet video captured the moment and the look on Miren's face was priceless, followed by hugs and tears as she reunited with her dear friend.

Also back home in central Illinois, bonfires and cookouts were a hit with the students, who really seemed to just enjoy hanging out with one another. The connection these kids made was undeniably a beautiful sight to see.

One of the host parents, Jessica Hayes, put it perfectly when she said, "I think one of the most amazing things was to see these students transcend all cultural differences and just be kids and have fun. They found patience in the language barrier, although Karla spoke English superbly. Seeing our little community through the eyes of others reaffirmed just how lucky we really are."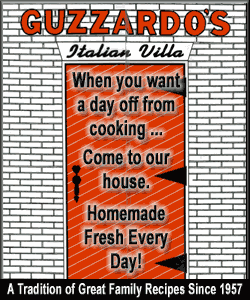 Grunder also went above and beyond to make sure the experience was everything it could be for all the students and for the teachers, Ana and Isabel. Her efforts included treating the students to something called "Holipalooza" one day at school.
According to Grunder, the Spanish Club officers, which are seniors, hosted an event called "Holipalooza" and it was great fun. "It was an afternoon full of every American holiday," she said. "We hunted for Easter eggs, went trick-or-treating, sang Happy Birthday, rang in the New Year, served Thanksgiving dinner and we had a special visit from Santa Claus - aka Lukas Aylesworth. It was an event chocked full of our traditions."

Grunder also mentioned a funny whipped cream story from that afternoon. "When we served them slices of pumpkin pie, I went to each student to give them a bit of whip cream as well. When I reached Jaime, he looked at me with a little bit of disappointment and said, "Rachel, this IS America, where everything is big. More whip cream please!"

Grunder laughed retelling the story and noted, "Just a fun moment of acknowledging our differences and, of course, he's so right!"

The exchange students also became some of the biggest fans in the student section at MPHS volleyball games. While here they got to see the Hilltoppers volleyball team win on Homecoming Night and even rushed the court along with the entire student section.

The Spaniards do have volleyball at their school but they do not have school sponsored sports teams, all organized sports are club teams, Grunder noted. They quickly picked up the purple and gold school spirit while at MPHS.

Luis also attended some of the high school golf matches and his host family noted that he really liked driving the golf cart around. He also liked to talk a lot on the golf course, and this prompted Corey to give his mom, Jeanie Beccue, the look and the sign to keep Luis quiet while the golfers were trying to hit the ball.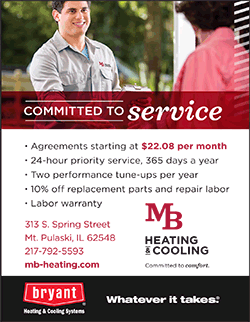 By the way, Luis came to the United States as the quiet one of the bunch. He quickly felt comfortable with his host family and became pretty much a nonstop talker. He also wanted to destroy his passport and stay here, as he noted in his farewell speech, which drew lots of laughs.

The Siebert family also took Ainhoa to some of their son Daniel's soccer games in Lincoln. Ainhoa also went to some MPHS soccer games, as dad Rob Siebert is the coach.
[Teena Lowery]