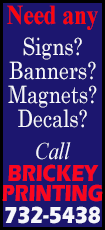 He made his visit to the patch on his motorcycle. Gail and David Sasse gave him a personal tour on their golf cart.
He commented that he hadnít ever seen an adult tricycle. That looked like fun! We took a tour of the pumpkin patch field. Governor Rauner loves pumpkin pie and they showed him the Dickerson Field pumpkin. He took a recipe for Gailís Famous Pumpkin Pie. He stated that Illinois is a top producer of canned pumpkin.

Governor Rauner purchased Sasseís Apiary honey. He really enjoys local honey. He visited with folks at the patch and posed for numerous pictures.

He enjoyed the popcorn and apple cider slushie with the customers at the patch.
[Gail Apel-Sasse]