Eyes to be on NFL's Kaepernick in San Diego amid anthem protest
Send a link to a friend Share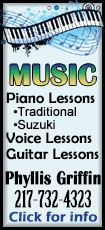 [September 01, 2016] By Marty Graham

SAN DIEGO (Reuters) - All eyes will be on San Francisco 49ers quarterback Colin Kaepernick during the performance of the U.S. national anthem at a Thursday night football game to see if he continues to sit in protest of racial injustice in the United States.

Kaepernick, 28, has drawn both strong support and fierce criticism for refusing to stand during "The Star Spangled Banner" before National Football League preseason games this year.

Kaepernick, a former starter who led San Francisco to the 2013 Super Bowl but has since been demoted to backup, has said he would not show pride in a flag for a country that oppresses people of color, citing police brutality. He is the latest black athlete to use the arena as a national platform for protest against racial injustice.

The use of force by police against African-Americans in cities from Ferguson, Missouri, to Baltimore and New York has sparked periodic and sometimes destructive protests over the past two years and spawned a movement called Black Lives Matter. Anger has intensified when the officers involved in such incidents have been acquitted in trials or not charged at all.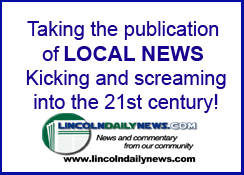 The 49ers, which unsuccessfully tried to trade Kaepernick since his demotion, have supported the demonstration, as have many others, including NFL Hall of Fame running back Jim Brown and National Basketball Association legend Kareem Abdul-Jabbar.

But the demonstration has also drawn fierce criticism from a wide variety of commentators, including the San Francisco Police Officer's Association, which in a statement called him "misinformed" and demanded an apology.

San Francisco's former police chief resigned in May under pressure from the city's mayor following the second of two recent high-profile police killings of black suspects and amid criticism over racist text messages sent by officers in the department.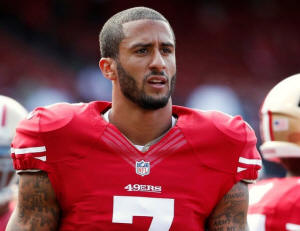 San Francisco 49ers quarterback Colin Kaepernick stands on the field before their NFL pre-season football game against the Denver Broncos in San Francisco, California, U.S. August 8, 2013. REUTERS/Stephen Lam/File Photo
Two seasons ago, players on the NFL's St. Louis Rams entered the stadium for a home game with their hands raised, a reference to the "Hands Up, Don't Shoot" slogan adopted by protesters in demonstrations against the shooting of an unarmed black teenager in nearby Ferguson.

More recently, players for the Women's National Basketball Association's Minnesota Lynx took the court last month with warmup shirts that said "Black Lives Matter."

The 49ers' Thursday away game against the San Diego Chargers is the team's last preseason contest before the regular season begins.

(Reporting by Marty Graham in San Diego and Rory Carroll in San Francisco; Writing by Curtis Skinner; Editing by Jonathan Oatis)
[© 2016 Thomson Reuters. All rights reserved.]
Copyright 2016 Reuters. All rights reserved. This material may not be published, broadcast, rewritten or redistributed.