Alzheimer's educational program offered in Rochester Thursday, Sept 1
Know the 10 signs: Early detection matters
Send a link to a friend Share
[August 31, 2016] The Alzheimer's Association, Greater Illinois Chapter's educational program Know the Ten Signs: Early Detection Matters will take place at Rochester Public Library on September 1st at 1 Community Drive in Rochester.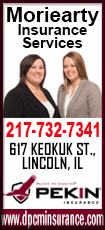 The warning signs of Alzheimer's disease are often dismissed as side effects of normal aging. If individuals believe they or someone they know is experiencing memory loss or behavioral changes, it's time to learn the facts. Early detection allows for a chance to begin drug therapy, enroll in clinical studies and plan for the future. Attendees will learn the 10 warning signs of Alzheimer's disease, hear from people who have the disease and find out how to recognize the signs. Presenters will also separate myth from reality and address commonly-held fears about Alzheimer's in America.

Program specialist Sara McGady will present and take questions following the program.
The end of Alzheimer's disease starts here. To register for this program offered at no cost, call 217-726-5184 or register online at www.alz.org/illinois.

This program was made possible in part by a grant from the Community Foundation for the Land of Lincoln King's Daughter's Organization Fund as well as other generous donors.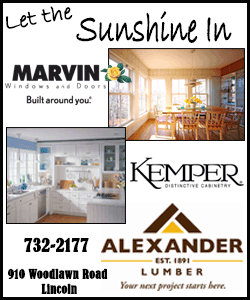 About the Alzheimer's Association, Greater Illinois Chapter:

The Alzheimer's Association is the world's leading voluntary health organization in Alzheimer's research, care and support. Our mission is to eliminate Alzheimer's disease through the advancement of research; to provide and enhance care and support for all affected; and to reduce the risk of dementia through the promotion of brain health. The Alzheimer's Association, Greater Illinois Chapter serves 68 counties in Illinois. Since 1980, the Chapter has provided reliable information and care consultation; created supportive services for families; increased funding for dementia research; and influenced public policy changes.
[Kaylin Risvold/Sara McGady, Alzheimer's Association]