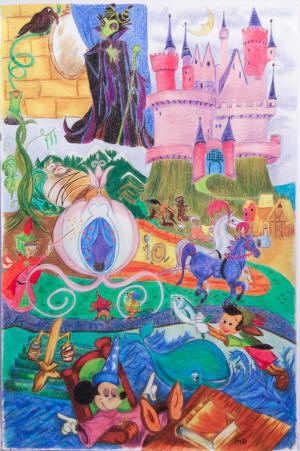 Logan County Arts presents "Folk Tales and Fables" September 8th
Send a link to a friend Share
[September 07, 2016] LINCOLN - For their September exhibit, Logan County Arts members will bring the magic of "Folk Tales and Fables" to the Lincoln Art Institute Gallery at 112 S. McLean St, Lincoln. The show will debut with a reception from 5 to 8 p.m. on Thursday, September 8, 2016.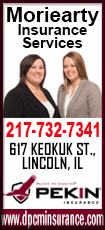 This final themed show for the season will celebrate the characters and mystique of storybooks and evening campfires. Artists Margie Douglas, Sheralyn Bolton, and Tony Shuff have delved into the memories of their childhood to bring to life fictional heroes and villains we all know and love. In contrast, Cheryl Spove and Kira Jackson have looked to the myths of other cultures. Spove will show a piece inspired by Icelandic folklore, which attracted her because the country's seafaring culture was home to her ancestors. Jackson noted that she has learned a lot about different cultures researching new folk tales to serve as her inspiration. Pam Moriearty will provide photographic evidence that the beings of legend could very well be right here among us.


Artists Suzanne Faulkner, Bev Noble, Moses Pinkerton, Nancy Saul, Rob Swofford and others will also display work in the show. Media will include photography, sculpture, watercolor, oil, and acrylic painting, as well as printing techniques.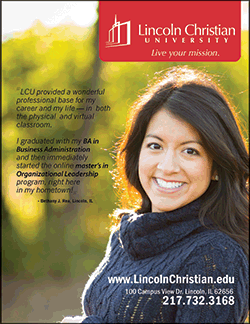 After the initial reception, the "OPEN" flag in front of the Institute will show when to visit the gallery. Otherwise, the show will be available for viewing until October 1 by chance or appointment. Visitors may ring the doorbell, and if Pinkerton is available he will open the gallery. For an appointment, people may call Pinkerton at 217-651-8355.

Also available at the "Folk Tales and Fables" opening will be information on the October, 2016 exhibit sponsored by Memorial Behavioral Health Lincoln Center for Developmental Rehabilitation and on the November, 2016 LCA Holiday Show and Shop.
[Pamela Moriearty]