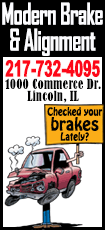 The Logan County Joint Solid Waste Agency has been unable to unload the glass from the August collection due a machinery issue at Ardagh, the local glass manufacturer.
We regret any inconvenience caused by the cancellation.
NOTE: The October collection will also be moved up one week, to the first Saturday; October 1st.
[Mitzi Rohlfs, Coordinator
Logan County Joint Solid Waste Agency]