Irregular heartbeat may be tied to more than just stroke risk
Send a link to a friend Share
[September 08, 2016] By Kathryn Doyle
(Reuters Health) - Atrial fibrillation, a type of irregular heartbeat that's already linked to an increased risk of stroke, may also be tied to higher risk of heart attack, heart failure, kidney disease and sudden death, according to a new research review.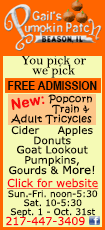 "It was particularly noteworthy that the relative and absolute risk increase for heart failure was the highest among all outcomes examined, even higher than the risk of stroke, said lead author Ayodele Odutayo, a doctoral candidate at the University of Oxford in the U.K.

In atrial fibrillation, the upper chambers of the heart flutter or beat irregularly. Sometimes known as Afib, the arrhythmia affects at least 2.7 million people in the U.S., according to the American Heart Association.

The researchers reviewed 104 studies of atrial fibrillation and heart disease, kidney disease or death, including a total of more than 9 million participants.

Pooling the results, the study team found that atrial fibrillation was associated with a 46 percent greater risk of death from any cause, 61 percent increased risk of heart disease, 88 percent increased risk of sudden cardiac death, fivefold greater risk of heart failure and 64 percent greater risk of chronic kidney disease.
Strokes were two to three times more common for people with atrial fibrillation than for people without it, according to the results in The BMJ.

"Atrial fibrillation is an irregular heart rhythm and the aberrant electrical impulses that contribute to atrial fibrillation can originate from different parts of the heart," Odutayo told Reuters Health by email. "Any condition that affects the conduction of electrical impulses in the heart can cause atrial fibrillation," like heart disease or thyroid disease, or the cause may be unclear, he said.

"Considering our observation that atrial fibrillation is associated with an increased risk of heart failure, sudden cardiac death, and chronic kidney disease (in addition to ischemic heart disease), it seems likely that atrial fibrillation could be acting as a marker for shared underlying risk factors for cardiovascular disease," he said.

Up to 90 percent of people with atrial fibrillation also have high blood pressure, he added.

"These findings highlight the complex nature of atrial fibrillation, a diagnosis which can be associated with one or several other conditions, but also exist on its own," said Dr. Sumeet Chugh, director of the Heart Rhythm Center at Cedars-Sinai Heart Institute in Los Angeles, who was not part of the new review.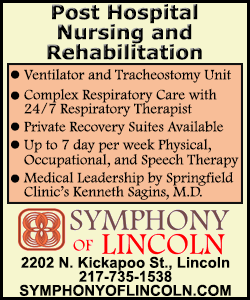 If atrial fibrillation is detected, it's important for doctors to follow guidelines for managing the arrhythmia and for screening for any associated conditions, he said by email.
Irregular heartbeat and kidney disease may have common underlying causes, like high blood pressure, Chugh told Reuters Health. An analysis like the one in this review can only identify factors that are connected, but can't prove that one factor, like atrial fibrillation, causes another, like kidney disease.

Physicians "need to remember that stroke is not the only adverse outcome that can happen to their patients with atrial fibrillation," said Dr. Elsayed Z. Soliman of Wake Forest School of Medicine in Winston Salem, North Carolina, who also was not part of the review. "They should consider the risk for other cardiovascular diseases such as heart failure, kidney disease and coronary heart disease as well."

"Reducing the burden of non-stroke events in adults with atrial fibrillation would benefit from a focus on primary prevention and the management of cardiovascular risk factors," Odutayo said. "Regular patient updates should also be provided to patients after lifestyle changes and/or pharmacotherapy have begun as a way to encourage further progress."
[© 2016 Thomson Reuters. All rights reserved.]
Copyright 2016 Reuters. All rights reserved. This material may not be published, broadcast, rewritten or redistributed.