Rio Olympics ticket scalping ring was eyeing future Games: sources
Send a link to a friend Share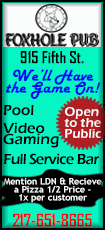 [September 08, 2016] By Rodrigo Viga

RIO DE JANEIRO (Reuters) - A ticket touting ring uncovered at the Rio Games had operated for around 8 years and was preparing for other Olympic events such as the 2020 Tokyo Summer Games, two Rio de Janeiro police sources said on Wednesday.

The ring appears to have operated similar scams at the Sochi 2014 Winter Olympics and the 2012 London Games, according to the sources, who requested anonymity as they were not authorized to speak publicly.

The extent of the scalping operation was discovered after police reviewed documents and emails seized during a sting operation at the Rio Games which led to the arrest of Patrick Hickey, former head of the Olympic Council of Ireland, and Kevin Mallon, a director of international sports hospitality company THG Sports.

Lawyers for Hickey did not respond to requests for comment. Mallon's lawyers were not immediately available because their law office was closed for a public holiday in Brazil.
Rio police have accused Hickey of operating the ticket scalping operation with Ireland's official Olympic Games ticket reseller, Dublin-based PRO10 Sports Management. They have accused PRO10 of funneling tickets to THG Sports which sold them illegally at inflated prices. PRO10 and THG have denied wrongdoing.

In addition to Hickey and Mallon, Brazilian officials are likely to seek prosecution of another seven executives from PRO10 and THG with alleged ties to the ticket price-gouging scheme.

"The exchange of messages, spreadsheets and documents analyzed strengthened the investigation and showed that the scam was vast," said one of the police sources.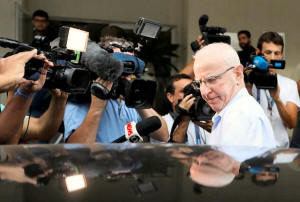 Former top European member of the International Olympic Committee (IOC), Patrick Hickey, leaves a police station in Rio de Janeiro, Brazil, September 6, 2016. REUTERS/Ricardo Moraes
"It was active at other sporting events and was already preparing for coming competitions," including Tokyo 2020 and the 2018 Winter Olympics in Pyeongchang, South Korea, the source added.

The second police source told Reuters "the scheme was much older and much larger than was imagined initially."

(Reporting by Rodrigo Viga; Writing by Reese Ewing; Editing by Andrew Hay)
[© 2016 Thomson Reuters. All rights reserved.]
Copyright 2016 Reuters. All rights reserved. This material may not be published, broadcast, rewritten or redistributed.