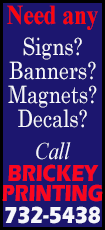 Guests representing the wind farm project were Stan Komperda and Chris Nickell from the American Wind Energy Management Corporation, Scott Kozair and Dave Wagner from Apex Clean Energy, and Kyle Barry, attorney with Husch Blackwell.

Members of the Regional Planning Commission present were Chairman Bill Graff, Vice Chairman Blair Hoerbert, Bob Farmer, Jim Fuhrer, Jeff Hoinacki, Marty Neitzel, Scott Schaffenacker, Dave Schonauer and Jim Vipond. County Highway Engineer Bret Aukamp was also present.

Kyle Barry, attorney for the project, said the "footprint" remains the same, but there have been changes in ownership and the number of wind turbines to be constructed. Due to new technology, they will be able to produce the same amount of electricity with fewer turbines. Barry said they are asking for approval of amendments to the original permit.

Barry said they would present results of a noise study to the ZBA and update them on other studies related to the project. He said the Illinois General Assembly now requires an Agricultural Impact Mitigation Agreement, and their standards are similar to the ordinances for wind farms.
Commission member Marty Neitzel asked about the costs of the changes and how it would affect the property taxes for the wind farm.

Kyle Barry said the cost would be similar. Stan Komperda said there would some adjustments with fewer machines.

Komperda, American Wind Energy's Director of Development, has been part of the project since the permit application was first approved in June 2011. In April 2016, the project was sold to Apex Clean Energy, who has developed many other wind farms. Komperda updated the commission on the current plans.

Komperda said grid access, less congestion on the lines, good wind resources, and better technology make the project a boon for the state and Logan County.

Komperda said the wind farm will be five miles west of Lincoln and south of Route 10 between New Holland and the Mason County line. It will also cover an area just north of Salt Creek and the quarry road down to Rocky Ford.

Komperda said the original permitted layout had 117 wind turbines. The new one has 77 turbines. Longer and taller blades allow them to size down, which will make construction easier with less impacts.

The project will cost around $300 million, with around one million dollars in building permit fees, and one million dollars in annual taxes paid. Komperda said the project will bring "quite an injection of economic capital to the area."

Komperda said there will not be changes to the requirements in the ordinance since the project was granted conditional use approval in 2011.

Turbines will be set back at least 1,000 feet from existing structures and at least 541 feet from gas pipelines and utilities.

[to top of second column]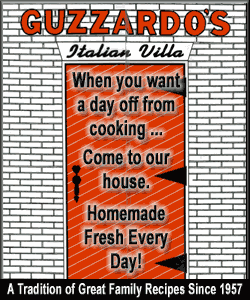 Komperda said they will be consulting with road and townships on the agreement and have met with fire districts to share updates. He said they will try to reduce the impact on the area.

Scott Kozair, Senior Director of Project Development for Apex Clean Energy, has worked with a similar project in Hoopeston. Kozair said "Apex prides itself in developing relationships" with communities and "what is best for the community."

Bret Aukamp asked about other projects they have done in Illinois.

Kozair said there have been several different projects such as the one in Vermillion County, where Hoopeston is located. They are also developing one in Ford County, and have another two projects in the early stages of development.

Aukamp also asked about the turbine sizes, noise, conditions in the permit, and operation of a maintenance center.

Komperda said the turbines are 95 meters in height with a 110 meter rotor diameter for the blades. Some rotors may have a diameter up to 126 meters. They will be below 500 feet, which is an FAA standard. The machines are just slightly bigger than what was in the first permit.

Komperda said noise studies take the size into account. He will share those results at the ZBA hearing.

Komperda said they will be constructing a maintenance shed somewhere near the wind farm. He said it could be located in Lincoln. They will need somewhere that has access to water and sewer as around 12 employees will work there.

Komperda said since some locations have changed in the layout, a few conditions no longer need to be addressed. Apex has continued avian and bat studies. Komperda said even with new machines, they must satisfy the conditions in the original agreement.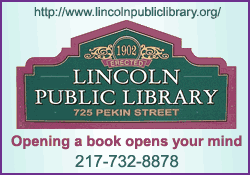 The Regional Planning Commission unanimously recommended approval of the permit.

A public hearing will be held tonight, Thursday, September 8, 2016 at 7:30 p.m. at West Lincoln-Broadwell School, and the Zoning Board of Appeals will be voting whether to approve the amendments to the Conditional Use approval and proposed change to type of tower, locations, and size.

[Angela Reiners]