Deutsche Bank nearing settlement with U.S. authorities on mortgages: sources
Send a link to a friend Share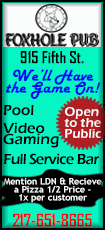 [September 09, 2016] By Arno Schuetze and Andreas Kröner
FRANKFURT (Reuters) - Deutsche Bank is nearing a settlement with U.S. authorities on past misspelling of mortgage-backed securities, two people close to the matter said.

The case is of many over the past decade which have tarnished the reputation of the banking sector and cost banks billions in fines.

While the price for the Deutsche settlement has not yet been decided, the payment "will not overburden" the bank, one of the people said.

German monthly manager magazine earlier reported that Deutsche Bank is expected to receive a demand for more than $2.4 billion from U.S. authorities in settlement of an investigation into past misspelling of mortgage-backed securities.

The U.S. Department of Justice (DoJ) is expected to send Deutsche Bank a statement of facts stretching to about 100 pages early next week, specifying how much Deutsche will be asked to pay to settle the case, the magazine said.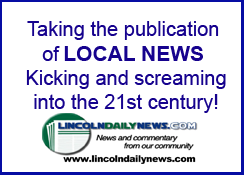 Deutsche Bank declined to comment.

Its shares had risen 5.2 percent by 1121 GMT in a flat German market, with traders citing relief that Deutsche Bank could be close to concluding the long-running investigation.

"A $2.4 billion U.S. mortgages settlement would be clearly below the 3 billion euros ($3.4 billion) that I expected, so this is clearly positive news," said Enrico Racioppi from brokerage Hammer Partners.

Deutsche Bank's shares are still down 37 percent since the start of year, reflecting investor doubts about its ability to turn itself around.

Deutsche was once one of Europe's most successful players on Wall Street. Like many of its peers, it has since has faced a slew of lawsuits that often trace back to the boom years before the crash. Its litigation bill since 2012 has already hit more than 12 billion euros.

Claims filed by individuals, companies and regulators against Deutsche, outlined in the bank's 2015 annual report, relate to misspelling of subprime loans and manipulation of foreign exchange rates or gold and silver prices. Other law suits are for the rigging of borrowing benchmarks Libor and Euribor, used to set the price of mortgages and derivatives.

In July Chief Executive John Cryan said he hoped to close the four largest remaining litigation cases this year.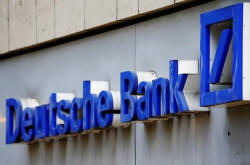 A logo of a branch of Germany's Deutsche Bank is seen in Cologne, Germany, July 18, 2016. REUTERS/Wolfgang Rattay/File Photo
These are the mortgages and FX cases, an investigation into suspicious equities trades in Russia and allegations of money laundering.

Rival Goldman Sachs agreed in April to pay $5.06 billion to settle claims that it misled mortgage bond investors during the financial crisis.
That settlement included a $2.39 billion civil penalty, $1.8 billion in other relief, including funds for homeowners whose mortgages exceed the value of their property, and an $875 million payment to resolve claims by cooperative and home loan banks among others.

Deutsche Bank's settlement will comprise a different list of recipients, a source close to the matter said, adding that the lender had already settled some claims three years ago.

In late 2013 Deutsche Bank agreed to pay $1.9 billion to settle claims that it defrauded U.S. government-controlled Fannie Mae and Freddie Mac, America's biggest providers of housing finance, into buying $14.2 billion in mortgage-backed securities before the 2008 financial crisis.

Manager magazine said the DoJ's demands are for Deutsche to pay more than the $2.39 billion that Goldman paid for violations of the Financial Institutions Reform, Recovery and Enforcement Act, but the final sum is still subject to negotiations.

(Additional reporting by Hakan Ersen; Editing by David Goodman/Ruth Pitchford)
[© 2016 Thomson Reuters. All rights reserved.]
Copyright 2016 Reuters. All rights reserved. This material may not be published, broadcast, rewritten or redistributed.