Dollar slips vs yen, on track for weekly losses
Send a link to a friend Share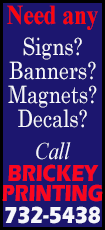 [September 09, 2016] By Patrick Graham
LONDON (Reuters) - North Korea's latest nuclear test pulled cash into the perceived safety of the Japanese yen and U.S. dollar on Friday, at the end of a week that has provided little clear direction for currency investors returning from U.S. and European summer breaks.

The dollar more broadly is down 1 percent or more for the week against most major currencies but it gained ground for a second day against the Korean won, and New Zealand and Australian dollars as news of the test filtered through.

The announcement late in the European day on Thursday of a speech by U.S. Federal Reserve Governor Lael Brainard also had dealers speculating that she might draw back on her long-held scepticism about a near-term rise in interest rates.

That helped eat into the euro's gains against the dollar after a European Central Bank meeting which quelled expectations of swift moves toward a further easing of policy that would flood the market with yet more euros next year.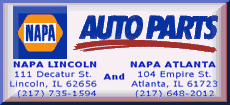 "Really the euro should have gained yesterday but this announcement of a Brainard speech right at the last moment before the blackout period for the Fed has made people nervous," said Richard Benson, co-head of portfolio management at currency fund Millennium Global in London.

The euro and the yen's strength have been the nearest thing currency investors have had to a theme over the past few weeks.

Both are looking extremely resilient in the face of expectations of more easing by the Bank of Japan and the ECB; as that looks substantially like a reflection of scepticism that either bank has enough fire power to weaken their currency durably.

"I would say there's a lot of uncertainty on the yen, but on the euro yes there is doubt about the ECB's ability to do enough," Benson said.

The dollar fell 0.4 percent against the yen in early trade in Europe on Friday and was on track for a weekly loss of 1.8 percent. <JPY=>

The euro was also 0.1 percent higher at $1.1278, though that left it well short of Thursday's two-week highs above $1.13.

North Korea announced on Friday it had conducted its fifth nuclear test, hours after seismic monitors detected a blast near the secretive country's nuclear test site.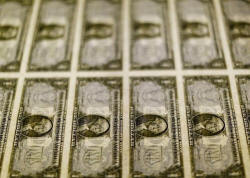 United States one dollar bills are seen on a light table at the Bureau of Engraving and Printing in Washington November 14, 2014. REUTERS/Gary Cameron/File Photo
A disappointing U.S. non-farm payrolls report a week ago and a weaker-than-expected service sector survey on Tuesday led some investors to trim bets that the Fed would be raising rates as early as this month, despite a chorus of Fed officials signaling that the time to hike was approaching.
Several Fed officials are due to speak ahead of Brainard's speech on Monday.

Jesper Bargmann, head of trading for Nordea Bank in Singapore, said the dollar would probably stay above 100 yen and trade toward 104 yen to 105 yen ahead of the monetary policy decisions by the BOJ and Fed this month

"I think we will see a slightly higher dollar/yen…on some expectation, even if it's small, of BOJ stepping into unknown territory," Bargmann said, referring to the possibility that the BOJ could aggressively expand its monetary stimulus.

(Aditional reporting by Masayuki Kitano in Singapore)
[© 2016 Thomson Reuters. All rights reserved.]
Copyright 2016 Reuters. All rights reserved. This material may not be published, broadcast, rewritten or redistributed.