U.S. fund investors seem to bet against near-term rate hike
Send a link to a friend Share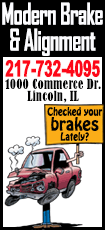 [September 09, 2016] By Trevor Hunnicutt
NEW YORK (Reuters) - U.S. fund investors are bolstering their bets that the Federal Reserve will bypass an interest-rate increase later this month by pouring new cash into corporate bonds and emerging markets as well as U.S. stocks.

Investment-grade bond funds nabbed $2.8 billion during the week through Sept. 7, Lipper data showed on Thursday, the best result for those products since the week through July 13 and adding to a near-unbroken streak of inflows since March.

"The main driver we're seeing out there in the market is the Fed, and trying to read the Fed," said Pat Keon, research analyst for Thomson Reuters Lipper. "The general consensus is no for September."

Corporate debt has become a hot commodity amid increasingly negative bond returns and expectations that the U.S. Federal Reserve will keep interest rates low for a while. Rising rates erode bond prices.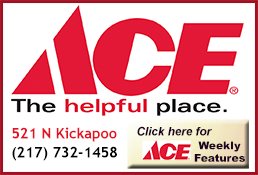 Fed officials have sought in recent weeks to revive expectations of a rate hike this year, perhaps as soon as their Sept. 20-21 policy meeting, but some weak U.S. economic data seemed to suggest such a move might be unlikely.

Emerging markets continued to shine, with equity funds focused on the sector taking in $439 million, their 10th straight week netting cash. Developing market debt funds added $293 million, their 11th week of inflows in the past 12.

Higher rates raise borrowing costs for indebted emerging markets. Those countries often borrow in U.S. dollars, which often rise in value alongside rates.

U.S. funds focused on domestic shares, like the SPDR S&P 500 ETF, took in $609 million. That contrasts with international stock funds offered in the United States, which posted $879 million in outflows.
Traders work on the floor of the New York Stock Exchange (NYSE) in New York City, U.S., August 25, 2016. REUTERS/Brendan McDermid
Overall, U.S.-based taxable bond funds took in $3.4 billion in cash during the week, Lipper said.

Yet investors did continue to cut exposure to so-called "bond proxies," relatively high-yielding segments of the stock market that could see a pullback if rates rise.

Utilities sector funds, for instance, recorded their sixth straight week of outflows, totaling $333 million. Higher rates could make it harder for such companies to borrow. At the same time, yields on bonds could rise, drawing away investors from such stocks to bonds.

By contrast, technology funds took in $458 million in their fifth straight week of inflows.

(Reporting by Trevor Hunnicutt; Editing by Jennifer Ablan and Cynthia Osterman)
[© 2016 Thomson Reuters. All rights reserved.]
Copyright 2016 Reuters. All rights reserved. This material may not be published, broadcast, rewritten or redistributed.