Winless drivers relishing one last chance
Send a link to a friend Share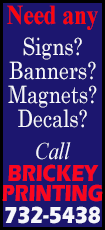 [September 09, 2016] NASCAR Wire Service

Distributed by The Sports Xchange
"Win and you're in" is the name of the game in the NASCAR Sprint Cup Series, meaning if a driver visits Victory Lane in a race, he earns a berth in the Chase for the NASCAR Sprint Cup playoffs.

Currently, 13 drivers have won a race this season, 12 of whom have clinched their spot in the Chase. Chris Buescher won at Pocono, but still needs to clinch a top-30 points spot at Richmond to official lock himself into a playoff position. The final three drivers -- Chase Elliott (plus-39), Austin Dillon (plus-31) and Jamie McMurray (plus-22) -- have hefty points leads over Ryan Newman, who sits on the cutoff line as the last competitor out of the 16-competitor contest.

While Newman can still qualify for the Chase on points with a little luck (or a victory), all the drivers behind him must win Sunday's Federated Auto Parts 400 at Richmond International Raceway (7:30 p.m. ET on NBCSN) and be in the top 30 in points to secure a playoff berth.

The list of drivers behind Newman who must triumph includes notables Kasey Kahne, Trevor Bayne, Ryan Blaney, AJ Allmendinger, Clint Bowyer and Danica Patrick.

Newman (2003), Kahne (2005) and Bowyer (2008, 2012) are the only currently winless drivers who have won at Richmond in the past.

"I've always liked Richmond. I have been able to win here in the past and I look forward to the challenge," Kahne said. "I think you can bring a lot back from the day race (in April), but the bigger thing is the cars have changed since then. Even though it will be the same package, the teams have built better cars. We were really competitive in the first race, and I think we'll bring back a similar setup, but a better car, and work from there in practice."

Newman, who finished eighth last week at Darlington but was penalized 15 points after failing post-race inspection, enjoys racing at Richmond, where he owns an 11.7 career average finish.

"Richmond is one of the best, if not arguably, the best short track we go to just because you fight a little bit of everything," Newman said. "You have two different shaped corners, D-shaped tri-oval. There is a lot of braking and acceleration. Forward drive is usually at a premium. It's just that typical short track but it's the right size that fits our race car. It's a lot of fun."

Bowyer has struggled this season, which could be his first full-time campaign without a top-five finish. Still, anything can happen at a short track, especially one like Richmond where Bowyer has had success.
"Richmond is a fun, yet challenging, little racetrack," Bowyer said. "As long as you can figure out the balance between the different corners and find speed in your car, you've got a shot at taking the checkered (flag) there."

XFINITY Series

Anyone who's listened to Ty Dillon speak knows there's only one goal he has on his mind when getting on a race track: winning.

Although he's already captured a berth in the NASCAR XFINITY Series Chase on the strength of his seven top-five and 13 top-10 finishes, Dillon wants to celebrate in Victory Lane before it starts at Kentucky Speedway two races from now. His first chance will be in Friday's Virginia529 College Savings 250 at Richmond International Raceway (7:30 p.m. ET on NBCSN).

"First off, we're super excited to be in the position that we are in and it's great to be able to compete for the championship," Dillon said. "We feel really good about the tracks we visit in each round of the Chase, considering we're heading back there for the second time for most of these tracks. That being said, we'd still like to win a race and carry some momentum into the first round at Kentucky Speedway."

[to top of second column]
The No. 3 Richard Childress Racing driver finished second in the April race at Richmond and has scored a top-10 finish in each of his last four starts there.

"We're going to be very aggressive this weekend at Richmond, and hopefully duplicate our efforts from the spring, where we ran second most of the day," Dillon said. "Richmond is pretty difficult from a technical standpoint, but we're ready for the challenge and hopefully finish one position better than last time."

Race Weekend Preview

NASCAR Sprint Cup Series

Race: Federated Auto Parts 400

Place: Richmond International Raceway

Date and Time: Saturday at 7:30 p.m. ET

Tune-in: NBCSN, MRN, SiriusXM NASCAR Radio

Distance: 300 miles (400 laps)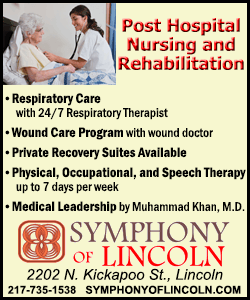 What to Watch For: One race remains until the Chase for the NASCAR Sprint Cup. This Saturday's Federated Auto Parts 400 will set the 16-driver field for the 10-race playoffs. ... Kevin Harvick enters the race in strong form after finishing first at Bristol, fourth at Michigan and second at Darlington. ... Southern 500 winner Martin Truex Jr. goes for his second straight victory. ... Carl Edwards tries to sweep this season's Richmond races. He used a last-lap pass of teammate Kyle Busch to win at the .75-mile track in April. ... Denny Hamlin -- the winningest driver from Virginia in NASCAR Sprint Cup Series history with 28 victories -- goes for his third Richmond triumph.

NASCAR XFINITY Series

Race: Virginia529 College Savings 250

Place: Richmond International Raceway

Date and Time: Friday, Sept. 9 at 7:30 p.m. ET

Tune-in: NBCSN, MRN, SiriusXM NASCAR Radio

Distance: 250 miles(187.5 laps)

What to Watch For: Drivers have two more chances to win before the NASCAR XFINITY Series Chase kicks off at Kentucky. ... Brennan Poole, Brandon Jones and Darrell Wallace Jr. clinched Chase berths at Darlington. Three Chase berths remain for the 10-race playoff. ... Virginia native Elliott Sadler goes for his second straight win after taking the checkered flag at Darlington. ... NASCAR Sprint Cup Series drivers Kyle Busch, Brad Keselwoski, Matt DiBenedetto and Austin Dillon will compete in Friday's NASCAR XFINITY Series race.

-----------------------------------------------
[© 2016 Thomson Reuters. All rights reserved.]
Copyright 2016 Reuters. All rights reserved. This material may not be published, broadcast, rewritten or redistributed.