Lincoln College sets enrollment records


Send a link to a friend Share
[September 10, 2016] LINCOLN - Lincoln College has achieved one of its largest enrollment increases ever. With 1,068 Lincoln College students for the 2016-17 academic year, the private college has the largest freshman class in six years and the largest returning class in the college's history, President David Gerlach announced.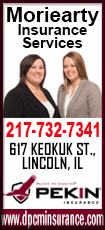 Enrollment for 2016-17 has increased by 15 percent and the College's Accelerated Bridge to Education (ABE) program also saw a strong resurgence in students enrolling in the accelerated programs in Normal, Peoria, and Oglesby.

"Students and their families are discovering what we already knew – Lincoln College offers one of the best values, for those who are cost conscious, in education today," Gerlach said. "Not only are new students choosing Lincoln College, but we are seeing major increases in the number of students returning, including students who have completed their associate degree program and are staying at Lincoln College to earn their bachelor's degrees."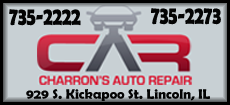 In 2015, the Lincoln College Board of Trustees authorized Gerlach to develop a full range of bachelor's degree programs to transition the college to a full four-year degree granting institution, while continuing to offer two-year associate degree programs at the Lincoln campus.

"Institutions that offer both two-year and four –year degree options on the same campus, have a proven record of success in keeping students in school – one of the biggest challenges facing higher education today," Gerlach said. "In looking at the future of the college and its place in the community, it became clear that greatly expanding our bachelor's degree programs was necessary for the growth and future of Lincoln College."

The increase in returning students, Gerlach said, is evidence the decision was the right one. In fact, one-third of the student body has already enrolled or declared an intent to enroll in a bachelor's degree program. This fall the college added a degree in Radio, Television and New Media, which has already drawn 14 students to the four-year program. In addition, the college offers degrees in Business Management, Criminal Justice Studies, Jazz Studies, Sport Management, and Theatre.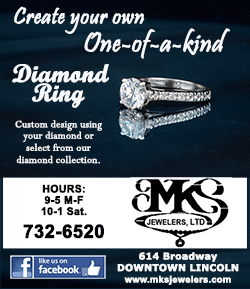 Gerlach added, the hybrid strategy of offering both two-year and four-year degrees has been especially important for attracting area students, who are showing a renewed interest in pursuing their education at a nearby institution that offers a quality education at an affordable price.
While growth will present new challenges, Gerlach emphasized they are "good challenges," such as needing to find additional housing options to accommodate the nearly 600 students that are living on campus. With the second-highest residential population in the college's history, Gerlach said Lincoln College will need to begin looking for available housing in the community to rent.

Another opportunity that the new format offers will be in further strengthening Lincoln College's longstanding reputation as a top sports competitor. It was announced these freshmen students would be able to stay and compete in four-year athletics as the college expands into four-year sports programs.

"As Lincoln College grows, it will benefit the entire Lincoln area with new options for area students, new opportunities for local businesses and new investment in the community," Gerlach said.
[Christina Xamis
Public Relations & Media Manager
Lincoln College]