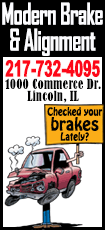 They will depart at dawn from Abraham Lincoln National Airport aboard a chartered 737 jetliner for their day long trip to visit the nation's capital. Each Veteran will be accompanied by a volunteer Guardian escort as they tour and reflect at the World War II, Korean and Vietnam Memorials built to honor their service and sacrifice for the country. They will also have time to visit the Air Force, Marine and Lincoln Memorials, as well as view the Washington Monument, Jefferson Memorial, the Pentagon and other sites in the DC area. Stops will be made at the National Air & Space Museum in Chantilly, Virginia, that houses the B-29 SuperFortress Enola Gay, the Discovery space shuttle, the SR-71 "Blackbird", and many more WWI, WWII, Korean and Vietnam era aircraft. The trip will be capped with a tour of Arlington National Cemetery to witness the Changing of the Guard at the Tomb of the Unknown Soldiers.

The Veterans and Guardians will return to the Springfield airport with a projected 9:30 PM arrival, where family, friends and the general public are encouraged to "Welcome Home" the 15 US Air Force, 42 Army, 7 Marines and 15 Navy Vets. Participates are encouraged to show their appreciation with patriotic balloons, posters, small flags, red-white-blue clothing, etc. In fact the Honor Flight Network states "We can't all be heroes. Some of us have to stand on the curb and clap as they go by." Come out early to share a hand shake, hug and a "thank you" for these heroes. There is free parking and shuttle service at the airport.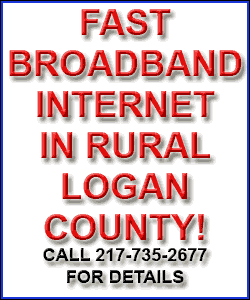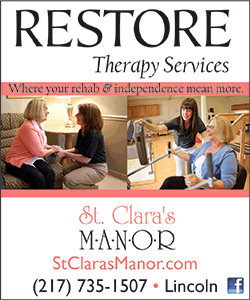 This trip is provided completely free of charge to the Veterans by LLHF due to the generous donations, sponsorships, fund raising and efforts of numerous individuals, businesses, organizations and volunteers. For LLHF this will be their 41st trip but it is the one and only Honor Flight for the Veterans onboard this day. They come from the 49 cities and communities of central and southern Illinois of Alexander, Arenzville, Argenta, Athens, Auburn, Beardstown, Bloomington, Braidwood, Carlinville, Carrollton, Columbia, Concord, Crescent City, Danville, Divernon, Dorsey, Edwardsville, Fairbury, Farmersville, Findlay, Forsyth, Gillespie, Girard, Jacksonville, Lincoln, Litchfield, Loda, Mansfield, Mattoon, Mt Sterling, Mt Olive, Mt Pulaski, Neoga, Nokomis, Pana, Pawnee, Pekin, Petersburg, Pontiac, Quincy, Riverton, Rushville, Sherman, Springfield, Streator, Sullivan, Teutopolis, Tilton and West Salem.
Veteran applications continue to be accepted, with priority given in the following order: World War II (person enlisted by 12/31/1946), then Korean War Era (01/01/1947 to 12/31/1957), followed by the Vietnam War Era (01/01/1958 to 05/07/1975). Any certified terminally ill Veteran should contact LLHF directly. Although the one remaining October 25th flight of this year is filled, flights are planned to resume in April of 2017.

Veteran or Guardian Applications may be obtained at www.LandofLincolnHonorFlight.org or contact John Dust at HonorFlightGuy@aol.com or phone 309-339-0227 if help is needed. LLHF, managed by a non-paid board and volunteers, is a 501(c)3 non-profit organization that receives no government funding or grants. Please follow LLHF on their Facebook page to stay current on upcoming events, fund raisers, flights, etc. Hope to see you "on the curb".
[John Dust]