Lincoln College Women's Volleyball
Send a link to a friend Share
On Saturday, the Lincoln College Womenís Volleyball team traveled south to Ina, IL for a triangular set of matches hosted by Rend Lake College.

The team returned with two wins over Region 24 opponents.

LC started the day with a three-set sweep of Lincoln Trail CC (25-11, 25-12, 25-17) then needed four sets to defeat the host school, Rend Lake.

In that match, the Lady Lynx and Lady Warriors traded leads early in the first set up to a 7-7 tie. Thatís when sophomore outside hitter Kenzie Cooper (Lincoln) went on a seven point run of serves aided by three kills from freshman outside Kaylyn Hoffert (Lincoln). From there, Lincoln was able to then cruise to a 25-16 set one win.

In set two, Rend Lake held a two point lead most of the way, but a late surge by Lincoln gave them the advantage at 24-22. RLC managed a side out then scored three quick points off of blocks to take the set 26-24.

The Rend Lake momentum continued into set three as they jumped out to an early lead, but the Lady Lynx did not panic and regained the momentum. Setter Abbi Buelow led the comeback by dishing out 13 assists in the set to help LC get the win 25-19. The fourth set was all Lady Lynx as the team roared out to an 11-1 advantage and eventually won it 25-17. Lincoln College improved to 7-4 on the season and 2-1 in Region play.

Stat Totals

Kaylyn Hoffert 21 kills, 8 blocks

Kenzie Cooper 20 kills, 12 points

Cassidy Sanneman 8 kills 23 points

Erin Rankin 27 digs, 12 points

Abbi Buelow 57 set assists, 6 points

Elysa Smith 8 kills, 8 blocks

Mattie Giese 13 kills, 6 blocks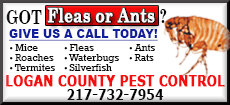 LC Coach Mark Tippett: "Our passers did an excellent job of controlling the first contact all day today. This allowed our offense to run plays and gain control of the volley.
"We played a disciplined match against Lincoln Trail and had to work very hard to defeat a strong Rend Lake squad. I was impressed with the way our players kept their composure after losing set two the way we did. We had to credit Rend Lake for stepping up their game and really blocking our hitters effectively at the end of that set.
"The team did not let that rough patch throw them off though which is the sign of a maturing team. We kept at it and were able to outlast Lake on several long rallies and regain the momentum. Overall, it was a great day for the Lady Lynx!"
[Mark Tippett]