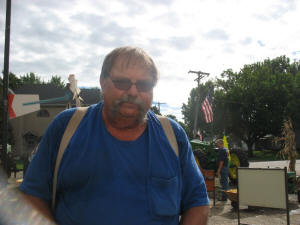 Tractor Show draws New Hollander's home

Send a link to a friend Share
[September 12, 2016] LINCOLN - On Saturday, New Holland held its 11th Annual Tractor Show. Ken Harnacke started the tractor show in 2006 to preserve American history through agricultural equipment.
Harnacke said he had gone to many tractor shows over the years and decided to start the one in New Holland in memory of a friend who had often gone with him.

It is also a celebration of the area's history. Part of this year's show was a tribute to C.C. Hawes, the John Deere dealership in New Holland from 1925 to 2000 that is now Cross Implement. Harnacke has an exhibit showing the original contract between John Deere and Hawes.

Also on display were several antique tractors. Harnacke has tractors from 1962 that are still running. Harnacke displayed an old seed grader he used as a kid and also an old corn sheller that still works.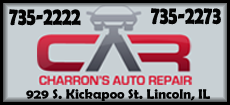 Those attending seemed to enjoy the show. Linda Harnacke said she likes everything about the show.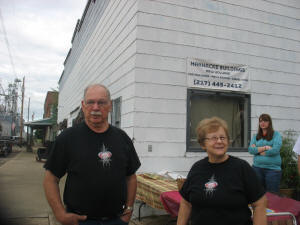 Don and Dianne Ruff said, "It is a nice home town get together."
Kevin Coers grew up in New Holland and said it is "like a homecoming as I get to see many people I have not seen for a while."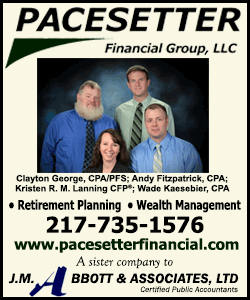 Virgil Hudson likes the diverse history of the tractors. His daughter Lizzie likes hanging out with her family and seeing the tractors.

Young Ryne and Graham were excited about all the tractors, the "hit and miss engines," and riding in the parade.

The afternoon parade included a couple scooters and lawn mowers, plus tractors of various brands such as John Deere, Allis Chalmers, Farmall, and Oliver. The oldest tractor was a 1919 John Deere Waterloo Boy.

It was a nice day for families to come out and see some of the town's history and farm equipment from over the years.

[Angela Reiners]