Bank bosses say two years not enough for post-Brexit trading bridge
Send a link to a friend Share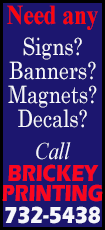 [September 14, 2016] By Huw Jones and Lawrence White
LONDON (Reuters) - Banks will need more than the two years currently allowed to span the gap between Britain leaving the European Union and a new trade deal if they are to avoid disruption to financial markets, industry chiefs said on Wednesday.

Once Britain begins formal negotiations for exiting the EU, known as Article 50, it will have two years until it ceases to be a member of the bloc.

Three of the most senior executives in the City of London told lawmakers on Wednesday that this was not long enough for banks to reconfigure business models.

"It's a multi year process if it's going to be completed safely and not going to risk financial stability," Alex Wilmot-Sitwell, president of Bank of America Merrill Lynch <BAC.N> told a House of Lords committee.

"I suspect it's two to three years," he added.

A too-short transitional period could increase risks by forcing firms to move risk management and other financial products. "You don't move nuclear waste in a race," he said.

HSBC <HSBA.L> Group Chairman Douglas Flint said it would take several years for a bank in London to complete the "enormous task" of setting up a new subsidiary in the EU.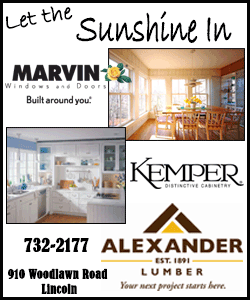 Flint is on a panel of financial services chiefs advising the government on new trading terms after Brexit.

"Our role is not to lobby but to inform, and we have had very good engagement so far," Flint said.

Banks in Britain depend on an EU "passport" to serve clients across the 28-country bloc from one base and lenders worry that these passporting rights will end after Britain leaves the EU.

EU leaders have said passporting rights would be scrapped unless Britain continues to accept the free movement of EU citizens, a condition seen as unlikely to be accepted.

Jean-Claude Juncker, who heads the EU's executive European Commission which will negotiate new trading terms with Britain, said on Wednesday he wants to begin exit talks soon.

"Part of this new order is that only those who respect the free movement of people and labour can have unlimited access to the single market. There won't be single market a la carte," Juncker said in the European Parliament in Strasbourg.

NOT A LEGO SET

Banks are making contingency plans to move some of their operations to continental Europe if Britain does not negotiate access to the bloc's single market after Brexit.

[to top of second column]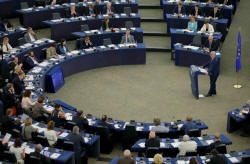 European Commission President Jean-Claude Juncker addresses the European Parliament during a debate on The State of the European Union in Strasbourg, France, September 14, 2016. REUTERS/Vincent Kessler
Flint said financial stability could be undermined if "you start playing" with a range of activities.
The financial sector was not a "Lego set", where you can pull up and move pieces without affecting clients and financial stability, Wilmot-Sitwell said.

Tinkering with London's financial "eco-system" could undermine new rules regulators have put in place since the 2007-09 financial crisis, Flint said. It could also impact carmakers, consumer goods makers and other customers from across Europe, he said.
"There is a huge mutuality of interest in preserving access to finance to make the underlying business work," Flint said.

London accounts for 69 percent, or $928 billion, of the off-exchange euro-denominated interest rate derivatives market and President Francois Hollande of France has said clearing in euro-denominated contracts should be moved to the euro zone.

That would bump up costs by forcing banks and users to have multiple piles of cash to back trades, Flint said.

"I think it would be very bad for the ecosystem," Flint said.

There has been no fundamental slowdown in markets so far because of Britain's decision in June to leave the EU, the bank chiefs agreed.

Elizabeth Corley, vice chair of Allianz Global Investors, said however, that there was some caution in the sector in deploying free cash flow and committing to capital expenditure.

(Reporting by Huw Jones and Lawrence White; editing by Jason Neely and Elaine Hardcastle)
[© 2016 Thomson Reuters. All rights reserved.]
Copyright 2016 Reuters. All rights reserved. This material may not be published, broadcast, rewritten or redistributed.