Bassets waddle in Dwight & GTOs rumble in Pontiac this weekend
90th Anniversary Celebration of both the Pontiac Automobile & Route 66!


Send a link to a friend Share
[September 14, 2016] Dwight's Harvest Days & Annual Basset Waddle is the village's premiere annual event, and is a great time for the whole family. The event runs Thursday through Sunday, September 15-18.
Enjoy pie baking and pie eating contests, hypnosis/magician, Jr. Karaoke contest, Live Country Music, Live Dixieland Band, All Star Jam Band, Hairbanger's Ball, car show, tractor show and hours of fun at Alpine Amusements carnival. Watch the pooches on parade in the Guardian Angel Rescue Basset Waddle on Sunday. Come out on wristband days for unlimited excitement. Help save Basset Hounds and find them good homes by sponsoring a Basset Hound in the parade.

This year also features the first Route 66 "ambassetor" – a local Guardian Angel Basset Rescue dog named Rudy, who is owned by Larry and Emmy Little. Rudy was honored with the distinction by Illinois Route 66 Scenic Byway executive director Bill Kelly at the 90th Anniversary of Route 66 celebration in Dwight on April 21st. Kelly hopes that the tradition of selecting an "ambassetor" will continue at the annual Harvest Days/Basset Waddle celebration for years to come.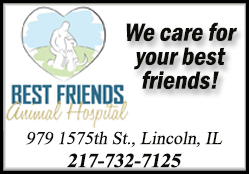 For a schedule and more information, visit dwightharvestdays.org and bassetrescue.org.

The Pontiac-Oakland Automobile Museum, in conjunction with the City of Pontiac' Office of Tourism has recently announced that Pontiac will once again welcome the annual GTO Association of America's regional cruise and show. The two-day affair is scheduled for September 17th and September 18th. This event is hosted by the Museum, the Heart of Illinois GTO Club, the Gateway GTO Club, and the Windy City GTO Club. Last year's event featured more than 220 classic Pontiac cars.

The 2016 edition of this annual event is special as it coincides with two important anniversaries. In 1926, General Motors introduced the first in the long line of Pontiac brand automobiles. 1926 was also the year that the U.S. Congress created what would become the nation's most famous highway, Route 66. The commemoration of both of these 90 year anniversaries will add meaning and excitement to this year's Pontiacs in Pontiac rally.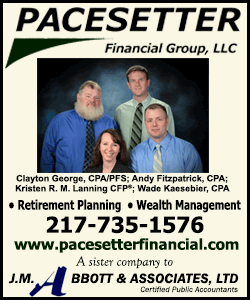 The public is invited to join with the GTO participants on Sunday from 1 PM to 3 PM at Dongbais 1926 commemorative mural located at 423 West Madison Street, across from County Market grocery store. There will be complimentary birthday cake while supplies last. In addition, Pontiac Tourism staff will be at the mural to take a free photo of you and/or your car in front of the 1926 mural, a classic 1926 Pontiac Coupe and an official Route 66 highway sign.

On Saturday, registered participants will have a day filled with club activities. Then, on Sunday, the GTO Regional All Pontiac Car Show will be held on the courthouse square in downtown Pontiac. There will be awards presented in 23 classes, plus a few special awards. The downtown museums will all be open, and taking photos of the vehicles is encouraged.

More information can be found at visitpontiac.org and gatewaygto.com.
[Geoff Ladd
Program Manager
Illinois Route 66 Scenic Byway]