Lincoln College to use Federal Grant to help support, retain students
College awarded more than $2 million in Title III grant


Send a link to a friend Share
[September 17, 2016] LINCOLN - As Lincoln College sets new enrollment records and expands its courses and degrees, a new federal grant will help provide the support students need to stay on the right path and take full advantage of the new opportunities.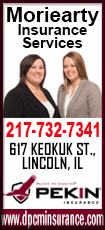 Lincoln College received a $2.2 million Title III grant, paid out over five years, to support strengthening institutional programs that serve the College's mission of empowering students to realize their full potential. The grant comes as the College announced last week enrollment is up 15 percent this year, and as it transitions to a four-year university with expanded degrees and extracurricular opportunities.

The College's leaders worked for several years to determine how it could best serve its students. Because many students choosing LC are the first in their families to go to college, they present a special need for resources and tools to ensure their first year is a success so that they return and graduate on time. With a third of students dropping out before getting their degree around the country, the problem requires special attention.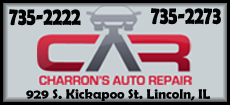 This grant is the result of the institution's detailed plans for using the money to increase student success and retention, and effectively advocating with its federal lawmakers and education officials in Washington.

Lincoln College's comprehensive plan for the Title III Grant includes:

• Hiring additional positions to support students comprehensively, such as embedding tutors in all developmental courses to help students catch up who are behind
• Enhancing the College's transition programs for new students adapting to the college environment
• Developing a proactive model for academic advising to better guide students at risk of struggling and dropping out

Lincoln College officials says the federal support is a welcome sign that policymakers recognize what it takes to help students facing adversity and challenges to reach their goals.

"We are very pleased that the Department of Education supports initiatives that in turn support our students. This funding gives Lincoln College more resources to continue successfully fulfilling its mission," said Dr. Gigi Fansler, the College's Vice President for Academic Affairs who led the efforts to obtain the funding.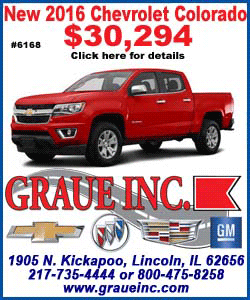 Over the past year, Dr. Fansler met with area congressmen and representatives about the institutions mission and future needs pertaining to the Title III grant.

"I am delighted with the exciting news for Lincoln College this week. The Department of Education funding of their Title III grant this year will allow Lincoln College to continue to do what they have done throughout their 151 year history: provide extraordinary support for students as they work to successfully complete their degrees, to find jobs and to make a difference for society. This, on top of the news of a 15% record increase in enrollment, bodes well for both the school and the community of Lincoln. Abraham Lincoln would surely be very proud of his namesake college, as am I," stated Congressman Darin LaHood.

"Throughout its more than 150 years of providing an exceptional education, Lincoln College has embraced helping students of all abilities and backgrounds make the most of their potential. This grant recognizes the special experience we offer students who face educational challenges and the expertise we have to identify those challenges and set those students on the right path with personal instructional support that is second to none. We thank the U.S. Department of Education and our legislators who helped invest in Lincoln College so we can better invest in our students," said Lincoln College President David Gerlach.
[Christina Xamis
Public Relations & Media Manager
Lincoln College]