Quebec pension fund ups stakes in infrastructure test case
Send a link to a friend Share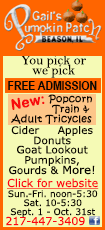 [September 19, 2016] By Matt Scuffham
TORONTO (Reuters) - Quebec's public pension fund, the Caisse, is about to take on one of its toughest investment challenges yet - helping the commuters of Montreal.

Keen to boost returns, Canada's second-biggest pension fund is financing and overseeing the construction of a new 67 kilometer (41.6 miles) public transit system in Montreal, the third largest automated transportation system in the world behind those in Dubai and Vancouver.

It will own and operate the track once it has been built.

The venture is a bold move by the Caisse - more familiar with bond prices and rental yields than ticket fares and commuter habits - and one fraught with risks.

Canada's biggest pension funds, such as the Caisse and the Canada Pension Plan Investment Board, are among the world's biggest infrastructure investors, having pioneered a strategy of directly investing in the asset class as an alternative to low-yielding government bonds and volatile equity markets. (Graphic: http://tmsnrt.rs/1SLRtfJ)

Senior fund sources told Reuters other funds see the Caisse's efforts as a test case as they consider whether to finance major new infrastructure projects planned by Canada's federal government.
The Caisse aims to get the first trains running by 2020, at which point other investors and public authorities can start to assess how successful the project was.

The federal government's C$120 billion ($91 billion) infrastructure investment program is spread over a decade.

Unlike most private-public partnerships, which usually focus on finished projects, the Montreal deal has the Caisse assuming all of the construction and operational risk.

Such "greenfield" investments, potentially promise higher returns, but the risks are greater too because of possible cost overruns, delays and uncertain revenues.

The fund, which has C$255 billion in assets, is investing C$3 billion in the 24-station light rail system, which will connect downtown Montreal with the city's Trudeau airport.

The federal and provincial governments are in talks to provide the remaining C$2.5 billion required.

"The project has clear benefits for commuters and economic growth in Quebec, but it will also generate returns for depositors," said Audrey Cloutier, a spokeswoman for Quebec's Finance Minister Carlos Leitao. "We feel it's a true win-win arrangement."

In return for taking the execution risk, fund sources say the Caisse is proposing that it retains all the profits up to a yet-to-be-agreed level, after which it will share the returns with the provincial and federal governments. Taxpayers still risk losing their initial investment if the project fails.

NO GUARANTEES

To mitigate construction risk, the Caisse plans to rely on fixed-price contracts with hefty penalties for cost overruns, the sources told Reuters.

The Caisse has not sought guarantees over future traffic demand from the Quebec government and not asked it to make up any shortfall, the sources said, since such a provision would have reduced Caisse's anticipated returns.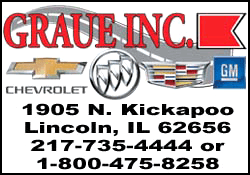 David Caplan, who was Ontario's Infrastructure Minister between 2003 and 2008 says it might be too much risk for Caisse given how difficult it is to predict transport usage.

"I'm skeptical," he told Reuters.

"If you forecast your demand too high then you'll just be hemorrhaging money if the government isn't backstopping."

The Caisse said it had addressed the demand risk by asking London-based traffic consultancy Steer Davies Gleave to undertake an "exhaustive and detailed ridership study" due this fall. Steer Davies Gleave declined to comment.

Canada's Prime Minister Justin Trudeau is courting the pension funds to help stretch the taxpayer money in the government's infrastructure plan.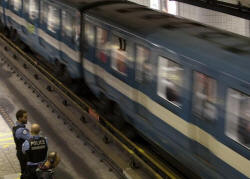 FILE PHOTO - Polices officers watch a train pass in a subway station in Montreal, May 10, 2012. REUTERS/Olivier Jean
Infrastructure experts have identified public transit expansion in Toronto, new subway and rail projects in Vancouver and flood protection defenses in Calgary as possible priorities but the government has yet to confirm its plans.

Infrastructure Minister Amarjeet Sohi said that the Caisse model could be replicated if it proves successful.
"I think those are the kind of ideas we need to talk about and we need to explore," he told Reuters in an interview.

The Caisse has a history of infrastructure investments stretching back to 1999. It was the lead investor in the construction and operation of a rapid-rail link between downtown Vancouver and its airport that was completed on schedule and on budget in 2009.

Overall, the Caisse reported average returns of 9.1 percent in 2015, compared with a 5.4 percent return from Canadian pension funds in general, according to RBC Investor & Treasury Services.
People familiar with the matter told Reuters the Caisse is expecting annual returns of 10 to 15 percent from the Montreal project compared to the 6 to 8 percent that industry executives say investment in pre-built assets normally brings.

A Caisse spokesman said the fund's "objective is to achieve a commercial return, comparable to that of similar projects in the world".

A FAIR FARE

Canada's pension funds are fiercely protective of their independence and investing with the government on construction projects could expose them to political interference and greater reputation risk if things go wrong.

It is less problematic for Caisse, because in contrast to other funds its mandate includes supporting the Quebec economy, but there is still potential for political friction.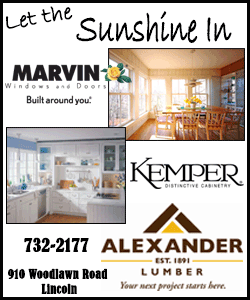 At the first environmental hearing for the project last month, hundreds of Montrealers aired their concerns about fare costs and the environmental impact. Some residents also complained that it unfairly focuses on one side of the city.

The Caisse has said it will work with a new government agency set up to standardize public transit fares in Montreal, to set prices and will provide details in the spring.

"I think the risk profile on that investment is very, very high," said Leo de Bever, former chief executive of the Alberta Investment Management Corporation and a pioneer of the Canadian funds' strategy of investing in infrastructure.

The obvious risk, he said, was possible pressure from local politicians to lower the fares.

De Bever said pension funds should develop the expertise in "greenfield" investments to boost returns, but warned that there would be casualties.

"Some of them could lose money."

($1 = 1.3199 Canadian dollars)

(Reporting by Matt Scuffham; Editing by Carmel Crimmins and Tomasz Janowski)
[© 2016 Thomson Reuters. All rights reserved.]
Copyright 2016 Reuters. All rights reserved. This material may not be published, broadcast, rewritten or redistributed.