WLB Boys Baseball
Send a link to a friend Share
[September 19, 2016] On Saturday, the boy's baseball team took on Springfield Blessed Sacrament in a Regional semi-final game at Miller Field. The #1 seeded and undefeated Blessed Sacrament (18-0) ended the Wolverine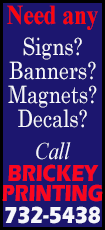 Season with a 10-0 victory to advance to the Regional Championship game on Monday, Sept. 19 against Mt. Pulaski at 4:15 pm at WLB's Miller Field. Mt. Pulaski defeated Springfield Calvary 11-1 in game two.

Sam Gleason took the loss on the mound for WLB pitching 2 1/3 innings giving up eight runs on eight hits and one walk. Lucas Konczyk pitched the final 1-2/3 innings and gave up two runs on three hits. Both Gleason and Konczyk pitched an outstanding game, but the Bruin hitters were strong 1 through 9. Blessed Sacrament scored two runs in the bottom of the 2nd inning on a throwing error and a sacrifice fly on a great catch by center fielder Scotty Battin. The Bruins tacked on six more runs in the third inning on six hits and a walk. A 2-run double in the fourth inning put Blessed Sacrament up 10-0.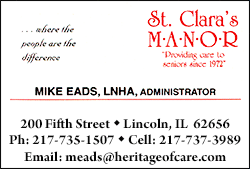 WLB hit the ball pretty well, but many were right at the Bruin defenders. Konczyk had a solid single up the middle in the top of the first inning after Battin led off the game with a walk. Drew Eimer belted a single to left-center but got stranded at third base.

Overall, the Wolverines played a very clean, fundamentally sound game, but the Bruins of Blessed Sacrament, a 2A State Tournament finalist in 2015, proved to be too much for WLB.

Head coach Jeff Nelson said of the game and the season, "I'm am so proud of our guys and how well they played today. Although the score might not be the result we wanted, our guys did a great job putting the ball in play and making the plays defensively.
"I thought Sammy and Lucas pitched really well. They hit their spots and moved the ball around the strike zone. Blessed Sacrament is just an outstanding team, and they deserved to win. We finished at .500 on the year (5-5) but had six rainouts. I think our overall record would have been much better had we gotten to play.
"Regardless, I thought our guys really showed tremendous improvement from the beginning of the year to the end. Jr. High baseball is such a short season; it's hard to get much done. But our guys worked their tails off, and it showed in how much better they got throughout the year.

"I will miss our three 8th graders in Lucas Konczyk, Patrick McCraith, and Kaden Aragon. I've had Patrick and Lucas for four years now, and they've been a huge part of this team since they were 5th graders. In Kaden's 1st year on the team, I couldn't ask anything more from him. He showed up every day for practice and worked his tail off as well and never once complained about playing time or anything. He was a model teammate!!

"We'd like to wish good luck to both of the Bruin teams (Mount Pulaski & Blessed Sacrament) as they play for the Regional Championship on Monday. It should be a good one!"
[Jeff Nelson]