Logan County Briefs: EMA full-scale exercise coming up; education and employment opportunities improve

Send a link to a friend Share
[September 20, 2016] LINCOLN - On Thursday, September 15, 2016, the Logan County Board held their Workshop to hear committee updates and put motions on the agenda for the Tuesday, Sept. 20th, Regular session.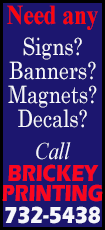 Emergency Management Agency to hold exercise October 5

EMA Director Dan Fulscher said there will be a full-scale exercise with seven other counties on Wednesday, October 5.

Fulscher said the exercise is done every four years to practice what to do in the event of a disaster like a tornado. Law enforcement, fire departments, paramedics, public works and support agencies will be involved in the exercise with the other counties also sending resources.

EMA has been doing training with the other counties to prepare for the exercise. The Resource Reception Center and Disaster Intelligence will have more trainings this month.

The Emergency Operations Center would be opened on Oct. 3rd and 4th for briefings.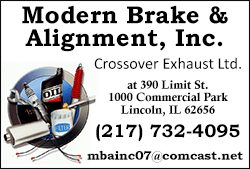 A news conference would be conducted on the day of the exercise, Oct. 5th, when news media will have a chance to ask questions.

Board Chairman David Hepler said it is nice to see the seven different counties working together.

Work force Investment

O'Neill said Workforce Investment had a lengthy meeting on Wednesday that included discussions of many positives about Logan County.

O'Neill said Lincoln College has a record enrollment this year with 300 more students than before. The college will be receiving a $2.2 million grant to help recruit inner city and low income students. The college is also in the process of looking at property and land for expansion and the grant money will help with expansion costs.

Lincoln Community High School has an increased enrollment this year after several years of a downward trend.

O'Neill also said 12 of the 20 Logan County residents who lost jobs when Mitsubishi closed have found other jobs.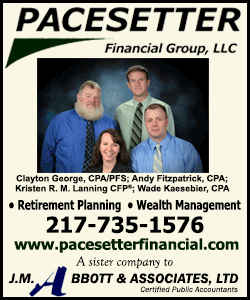 Other committee updates

Insurance and Legislative chairman Scott Schaffenacker said Tuesday he would make a motion for a list of potential appointees for the office of public defender from the Eighth Judicial District.

Schaffenacker said he would also make motions for an animal rescue raffle and for the appointment of James Terrell to the Middletown Fire Protection District.
Finance Committee chairman Chuck Ruben said Tuesday he would make a motion for several resolutions for tax sales.

Ruben said he would also motion to put the fiscal year 2017 on display. He gave the other board members a packet to review changes made at Tuesday's finance committee meeting. Ruben said it can be amended after being on display, but he prefers to have all the changes made before it goes on display.

Personnel Committee Chairman Miles Craig said Tuesday he would motion for approval of the comp time language and language changes recommended by CERMA for the personnel policy. The committee worked on these changes over the summer.

Board members present were board chairman David Hepler, vice chairman Bob Farmer, Dave Blankenship, Kevin Bateman, Miles Craig, Emily Davenport, Pat O'Neill, Gene Rohlfs, Chuck Ruben, Scott Schaffenacker and Adam Schmidt. Rick Aylesworth was absent.

[Angela Reiners]