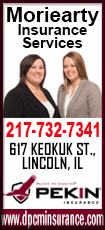 The LLCEO program helps create that connection for those with an entrepreneurial spirit.

On August 2nd, as thousands of people were enjoying all the hoopla at the Logan County Fair, across the street in a meeting area of ALMH a much quieter gathering took place. It was the second kick-off of the Land of Lincoln Creating Entrepreneurial Opportunities.

The LLCEO program fosters and tools local high school students interested in entering the business world. Local business persons are the core provision to their learning experience.

The first hour of the kick-off focused on the sponsors and potential sponsorship in the program.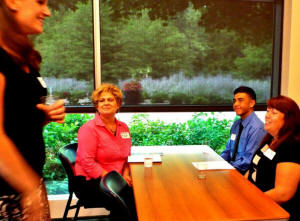 Bridget Schneider with Level 4 Advisory Services visits with a new student and his mom.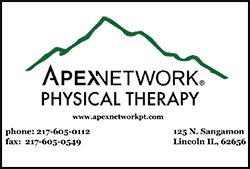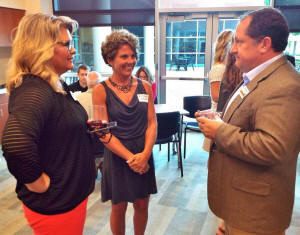 Kristi Powell, site administrator for Heartland College (center) and Tom McLaughlin of Lincoln College visit. Both colleges are sponsors.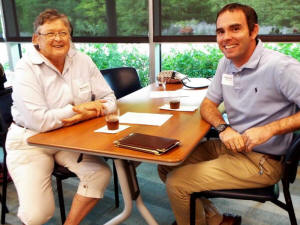 Lincoln Mayor Marty Neitzel and City Administrator Clay Johnson are fully behind the program, as is the Logan County Board.

The second hour was dedicated to introducing this year's parents and 15 new students to the program.

The groups were addressed by LLCEO Board members April and Patrick Doolin, John C. Bury of the Springfield SCORE, and LLCEO program facilitator Jason Mauhar.

Score sponsored a buffet for the evening program.

Patrick Doolin opened by saying that last year was a learning experience for the board and facilitator, they were learning right along with the students during the program's inaugural year. And, he emphasized, "It was a phenomenal year."

Recognizing Evan, a student from last year, Doolin noted that Evan has become more professional and business focused today than he was a year ago.

"Totally," Evan agreed.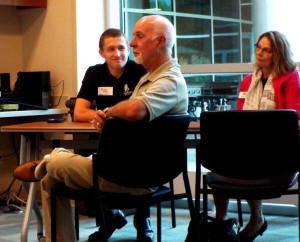 Evan Miller (black shirt), LLCEO class of 2015/16.

Doolin illustrated the need to introduce young people to the business world through practical experiences, "You can't learn a sport by reading a book. You can't learn to be an auditor without doing some auditing. And yet, so much of business is taught in the form of a text book."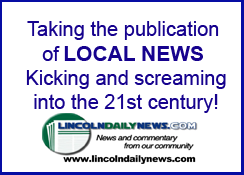 He said the interest in bringing this program to Lincoln was "not just to give students a leg up in the world, but to give them a leg up in our community.

"When students come into the class at the beginning of the year they know very little about our business community. They don't know what businesses are here. They don't know what products and services are made here. And, they really don't know how to interact or how to meet those business people.

"And yet, they have that entrepreneurial spirit in them that says they want to do something like that.

"How do we foster that?


Doolin said in this program students are first introduced to problem solving, and they are also immersed in diverse opportunities:
They meet business people.
Business people come talk to the class.
Students tour manufacturing plants.
They learn how different businesses work.
Last year encompassed 40 - 50 different business site visits and about the same number of guest speakers came in.

Doolin said, "The highlight of the year was the LLCEO Trade Show. All students had begun their own real business using real money and pitched it in a trade show format.

"For a first show, it was very well attended, including a special guest, Gov. Bruce Rauner. The board was very proud of the students performance and "they actually sold some stuff that night, some to the Governor." Doolin said.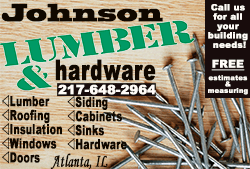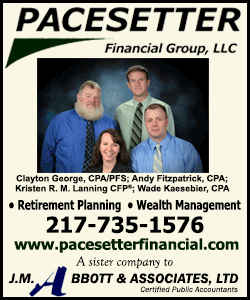 Doolin reflected that in the course of the school year, students go from - coming in green not knowing how to introduce themselves, how to make eye contact, how to shake hands, show up on time... - to here they are, running their own business nine months later.

"Was it easy? No. It is a year of learning failure and success. The students are challenged," Doolin said.

He said that program facilitator Jason Mauhar could be found periodically gritting his teeth not to say anything, (rather) allowing the students to figure it out for themselves, which was teaching the students how to problem solve.

The moments of anguish must have been off-set by other satisfaction, as Mauhar continues with the program this year. [You can see Mr. Mauhar's take on the dynamic program in a separate article.]

Doolin said, "The CEO program connects students with businesses, the business managers often even help mentor the students.

"There is a lot of support for students, so much that they can't fail; if they do fail they are learning from the failure."

SCORE, which is a national association of retired business professionals resourcing volunteers to mentor start-up businesses, also supports the CEO program. John Bury, who is from Jacksonville, is the Chairman of the Springfield SCORE Chapter. He said that SCORE and CEO missions are alike in that they both have a mission to support local, small business economy.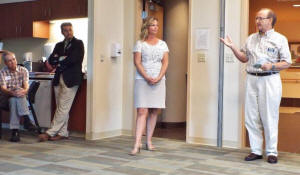 Left to right: Sponsor Clyde Reynolds of Keystone Risk Management, Patrick and April Doolin, drivers bringing the program to Lincoln/Logan County; and John Bury of SCORE speaking.

American communities depend on small businesses to drive their economy. According to the Small Business Administration "Small businesses make up: 99.7 percent of U.S. employer firms, 64 percent of net new private-sector jobs, 49.2 percent of private-sector. In 2016, the SBA stated that "Small businesses provide over half the jobs in the United States, and as such, really do drive the nation's economy."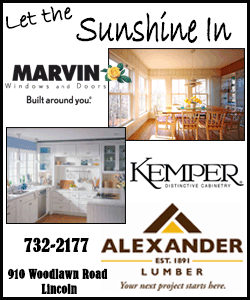 SCORE has been involved with CEO programs in Morgan, Scott, Sangamon Counties, and now the Land of Lincoln.

Bury said, "I'll tell you, every time I meet with the CEO students it is just a pleasure to see the professionalism, the presence to talk to you and just converse. (They develop) "interesting skills that I wish that I had as a young man."

Doolin says, "The CEO program encourages the entrepreneurial spirit. Students see that it is not all about making money. It's not all about what the world deems as success. It is about trying things and learning from your failures; being connected to people in such a way it helps you change course mid-way without having to fall of the edge."

The program takes a lot of planning and support by parents, school administrators, sponsors, businesses and others, but unequivocally after the first year's results, Doolin states, "It is worth it!"


Funding
The CEO program does not use school tax dollars. LLCEO is self-supporting through individual and business donations. The CEO board encourages community support:
Investors pay $1,000 a year. A three-year commitment is requested.

Contributions may be tax deductible, as LLCEO is a 501(c)(3) not for profit organization.

Funds are used to pay the facilitator and some of the class expenses.
More funds equate to more things to put in front of the students to experience and covers expenses such as travel for field trips.
The program is open to junior and senior students at Lincoln, Mount Pulaski, Hartsburg Emden and to a number of other collar county high schools. This year's class of 15 includes two Olympia students.

Admission to the program is by application made in late winter for the following Fall and Spring semesters.

Student applications are reviewed and chosen based on merit through an independent board using a blind review process. Student names and identity are not known to the reviewers.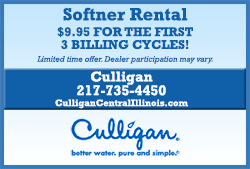 Students who are interested should go to the their school guidance office to request an application, or go to the LLCEO website.

[Jan Youngquist]

For more information on how to support, donate or participate with the local program, see www.llceo.com

The program was developed by central Illinois businessman, Craig Lindvahl, and began in Litchfield. Midland Institute for Entrepreneurship oversees the launch of each new program location. See more at www.midlandinstitute.com

From LDN archives: