Former National Guard member gets 30 years for plot to attack Illinois base
Send a link to a friend Share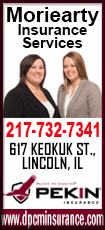 [September 21, 2016] By Timothy Mclaughlin

CHICAGO (Reuters) - A former member of the Illinois National Guard was sentenced to 30 years in prison on Tuesday for planning with his cousin to attack a military installation outside Chicago as part of a conspiracy to support the Islamic State militant group.
Hasan Edmonds, 24, and his cousin, Jonas Edmonds, 31, pleaded guilty last year to planning to carry out an armed attack on the military facility where Hasan Edmonds had been training in Joliet, 34 miles (55km) southwest of downtown Chicago.

Jonas Edmonds was sentenced to 21 years in prison earlier on Tuesday.

"They were sentenced to lengthy prison terms for planning to wage violence on behalf of ISIL in the Middle East and to conduct an attack on our soil," U.S. Assistant Attorney General John Carlin said in a statement on Tuesday, referring to Islamic State by an acronym.

"Thanks to the efforts of many prosecutors, agents and analysts, we were able to ensure these plotters did not attain their violent intentions."

Jonas Edmonds' attorney, James Graham, said prosecutors initially believed his client was more culpable, but changed course as the trial proceeded to focus on Hasan.

Hasan Edmonds' attorney, Paul Flynn, was not immediately available for comment.

Hasan Edmonds was arrested at Chicago's Midway Airport in March 2015 as he tried to fly to Egypt. The cousins' plan called for Hasan to leave the United States and join Islamic State fighters while Jonas carried out the attack, according to an affidavit attached to the criminal complaint.

[to top of second column]
Prosecutors said Hasan Edmonds had been using Facebook to communicate with an undercover Federal Bureau of Investigation agent pretending to be an Islamic State fighter.
Hasan Edmonds pleaded guilty in December 2015 to conspiring to provide material support to a foreign terrorist organization and attempting to provide support - namely personnel - to the organization.

He had been a member of the Illinois National Guard since 2011.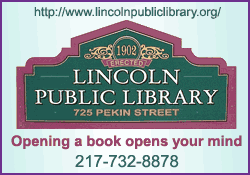 Jonas Edmonds, 30, pleaded guilty the same month to the conspiracy charge and a charge of lying to law enforcement on an offense related to terrorism.

U.S. Attorney Barry Jonas wrote in court documents last month that Hasan Edmonds "...betrayed both his word and his country by plotting to kill his fellow soldiers on behalf of the so-called Islamic State of Iraq and the Levant."

"Had this scheme succeeded, we would have been left to mourn yet more victims of ideological terrorism," he added.

(Editing by Bill Rigby)
[© 2016 Thomson Reuters. All rights reserved.]
Copyright 2016 Reuters. All rights reserved. This material may not be published, broadcast, rewritten or redistributed.