Logan County Board votes Sugar Creek One Wind Farm
Send a link to a friend Share
[September 21, 2016] LINCOLN - On Tuesday, September 20, 2016, the Logan County Board held their regular monthly meeting to vote on several motions and resolutions. Present were Kevin Bateman, Emily Davenport, Bob Farmer, David Hepler, Pat O'Neill, Gene Rohlfs, Chuck Ruben, Scott Schaffenacker and Adam Schmidt. Rick Aylesworth, Dave Blankenship, and Miles Craig were absent.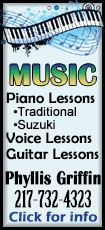 One focus of discussion was amendments to the Sugar Creek One Wind Farm permit application.

Representatives from the wind farm gave brief updates to follow up on what they presented at last week's board workshop.

Apex Clean Energy's Senior Director of Project Development, Scott Koziar, thanked the board for working with their amended application and said they were excited to be here. Koziar said they are pushing the development forward and getting ready for construction next spring.
Apex has done other projects in Illinois and have become familiar with its terrain and requirements. They monitor all the wind turbines output from a 24-hour service center in Charlottesville, Virginia.

Board member Chuck Ruben asked about a local monitoring station and possible number of employees.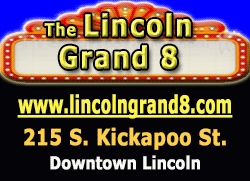 Koziar said there would be a local operation and maintenance facility with half of it being office space and the other half a maintenance shop. He said it will likely be located on the western part of the city near the site. Koziar said the facility would have somewhere between eight and twelve employees.

Dave Wagner of Apex thanked the board for their time. He said it is good project for the community and a great opportunity for investment in the area.

Stan Komperda of American Wind said Apex is a world class team and American Wind is ready to see the project through all the way.

Kyle Barry, the attorney for Apex, said the amendment reflects changes in technology that will allow a reduction of the number of turbines from 117 to 77. He said if the board voted "yes" to the amended application, it would reduce the impact on the area and the footprint for the wind farm but allow for production of the same amount of electricity and generation of the same property tax levels.

Barry reminded the board that both the Regional Planning Commission and the Zoning Board of Appeals recommended approval. He said the amended application meets the obligations of the conditional use ordinance and the applicant is on board with the additional conditions recommended by the ZBA. Barry said a "yes" vote from the board would help them pursue the project in a more efficient manner.

Lincoln resident Steve Goodman said that with larger turbines going up, he would like a study done on 2.3 megawatt generators to know what kind of noise pollution they may produce so it does not impact the homes in the area.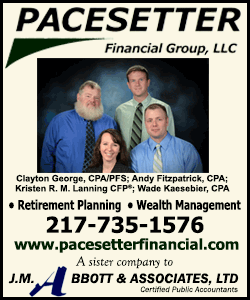 Atlanta resident Donna Bishop said if the board cares about the community and agriculture and wants to really serve the people, they should vote "no." Bishop asked them to "do the homework" on wind farms. She said Europe wants out of the wind farm business due to health and environmental issues and infrasound they produce.
Board member Kevin Bateman asked if they have chosen a brand.

Koziar said they have studied four to five brands, looked at ones that can quiet blades at night or deflect air. He said they would do another detailed noise study to make sure the turbines they use meet the Illinois Pollution Control Standards.

Board member Gene Rohlfs said he is concerned the larger turbines have more infrasound which people do not hear but can affect sleep and heart rates. He wanted to make sure research was being done.

Board member Pat O'Neill said he is bothered when people say he does not do research. O'Neill said he has done a lot of research and has heard the same arguments presented for all four wind farm projects since he has been on the planning and zoning committee.
O'Neill said if there were health issues, he would expect doctors and lawyers showing up to tell people not to vote for it. He said he does not see concrete evidence of safety issues. O'Neill said it is a wave of the future and asked other members to vote yes.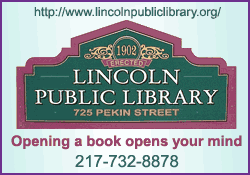 Resident Doug Muck urged people to base the decision on scientific evidence and said the wind farm would be a great asset to the community.

Planning and Zoning Committee Chairman Pat O'Neill's motion to approve Sugar Creek One Wind Farm's amendment to a conditional use permit passed 7-1-1 with Kevin Bateman, Emily Davenport, Bob Farmer, David Hepler, Pat O'Neill, Chuck Ruben, and Adam Schmidt voting yes. Gene Rohlfs voted no, and Scott Schaffenacker abstained.

[Angela Reiners]