Logan County Board votes down motion to request list of appointees for public defender
Send a link to a friend Share
[September 22, 2016] LINCOLN - On Tuesday, September 20, 2016, the Logan County Board held their Regular meeting to vote on several motions and resolutions. One focus of discussion was whether to request a list of appointees for the Office of Public Defender from the 11th Judicial Circuit.
Public Defender Patrick Timoney asked the board about their motivation for asking for a list of appointees. Timoney said he has served as a public defender for people in Lincoln for 20 years and has not had complaints from county board members or those on the judiciary circuit.

Board member Kevin Bateman asked Timoney if he has looked into having an office in town. He said some persons would like more time to meet with the public defender and using office space would be helpful.

Timoney said when there was a public defender's office in town, few utilized it and people often failed to show up for appointments. They did away with the office as a cost savings measure.

Board member Pat O'Neill said some people are interested in having local defenders because they cannot travel to Springfield. Some needing his service have also said they do not feel they had much time to meet with the defender before court.

Timoney said he always makes time to meet with people and very few have to come to Springfield to meet with him. He said it would be great to have a local office in the courthouse, but there was no space available when he asked before. Right now, Timoney meets people in jury rooms.

Timoney said when he has had vacancies, no local attorneys have been interested in serving as a public defender full time because it affects their private practice. He said Ted Mills, Jim Grimaldi, Blinn Bates, and Tom Van Hook have all served as contractual public defenders.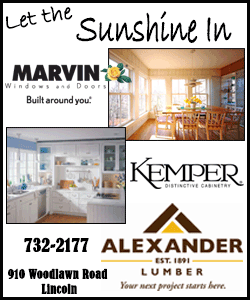 Timoney said circuit judges appoint public defenders and just death or resignation create vacancies. The county board does not appoint them.

Community Action's Alison Rumler-Gomez said she has many clients who have been involved with the criminal justice system. She would like to have more connection with the public defender's office.

Legislative Committee chair Scott Schaffenacker asked that it be referred back to committee.

State's Attorney Jonathan Wright asked them to withdraw the motion. He said Timoney and other public defenders he has worked with are top tier lawyers. Wright said if the board has just gotten a handful of calls in 20 years, it is minimal. Wright said no cases during his tenure have been overturned.
Wright said he would have ethical concerns if he found defendants were coming in without due process.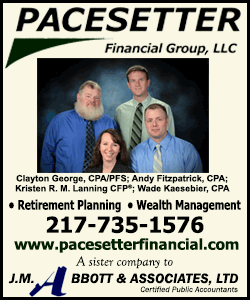 Timoney said he looks for those he feels are effective attorneys to be assistant public defenders and two are now circuit clerk judges.

Board member Chuck Ruben said Timoney has come up with solutions to cost issues by lowering the judicial budget when it was $38,000 over budget.
Timoney said he lowered that budget by asking judges to not bill by the hour, but to bill with a flat fee per month.

Board Chairman David Hepler said he would like better communication and wanted Timoney to know about more local resources like CAPCIL.

Wright said statutes state that the county should provide a local office and if just needing a local office, space can be found. He said it would have been nice to let Timoney know before bringing the motion for a list of appointees forward.

Bateman said the Buildings and Grounds Committee could help find office space.

O'Neill said since local accessibility is a complaint and some local attorneys may be interested in the position, he would like the board to write a letter to Judge Fitzgerald with the reasons they are seeking public defenders.

Schaffenacker's motion to refer the request for a list of public appointees for the office of public defender back to committee failed with Kevin Bateman, Emily Davenport, Bob Farmer, David Hepler, Pat O'Neill, Gene Rohlfs, and Chuck Ruben voting no; with Scott Schaffenacker and Adam Schmidt voting yes.

Schaffenacker's main motion to request a list of public appointees for the office of public defender also failed with Kevin Bateman, Emily Davenport, Bob Farmer, Gene Rohlfs, and Chuck Ruben, Scott Schaffenacker and Adam Schmidt voting no; Pat O'Neill and David Hepler voting yes.

Board Chairman David Hepler said they will need to look into office space for the public defender.

[Angela Reiners]